No sooner did we learn that Parking Lot #5 will continue to serve our automobile parking needs for at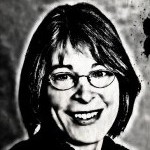 least another three months than the problem of bicycle parking appears on the Town Council agenda. At its upcoming business meeting Wednesday night, council members will discuss proposed changes to the number of bicycle parking spaces around town.
Three years ago, in June 2007, council enacted vehicle and bicycle parking space requirements now a part of the Land Use Management Ordinance, and asked that the bike parking requirements be reviewed by the Bicycle and Pedestrian Advisory Board and the Transportation Board. In September of the following year, the boards recommended an increase in the number of bike parking spaces for commercial areas. While well-intended, they seemed somewhat unrealistic. For instance, the number of required bike spaces at University Mall increased from 170 to 344 at a time when the mall would have felt lucky to have 344 shoppers in total at one time, regardless of how they got there.
Some people thought the new requirements stepped over the line of optimistically preparing for a lifestyle change into clutter. Picture the 109 bike spaces required for Lowe's Home Improvement turning the parking lot into a park-and-ride lot for bikes.
The Bicycle and Pedestrian Advisory Board, Transportation Board and Planning Board return to council on Wednesday with new recommendations for bike parking, this time addressing requirements for multi-family residential buildings.
Currently, LUMO requires one bike space per six residential units. The Transportation Board recommends one space per three units. The Bicycle and Pedestrian Advisory Board and the Planning Board push for one space per two units. The staff preliminary recommendation split the difference between existing and recommended spaces and backs one space per four units, expecting that most bikers will take their bikes inside their apartments overnight, rather than keep them chained outside.
The staff also recommends a drastic reduction in the number of bike spaces for commercial areas. Those 344 bike spaces at U-Mall would be pared to 43. And Lowe's would cut its 170 bike spaces to 14, a more realistic number of people who would shop for lumber, plants, toilet seats and fluorescent bulbs by bicycle.
– Nancy Oates