For more than a year, our refrigerator has not kept food adequately cold. We compensate by making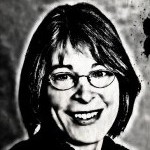 daily trips to the grocery store, because we don't trust food that's been in the refrigerator for more than a day. With hefty tuition bills, we didn't want to make the financial outlay of buying a new refrigerator.
But during appliance rebate weekend in May, with the large discounts offered by stores desperate for customers, it looked like a good time to buy. While we were shopping, we found a bargain on a washing machine that we would need for a long overdue renovation we're planning of some rental property. We raised our debt limit higher than we were comfortable, but we got two really good deals. Had we waited until our financial outlook were better, it would have cost us more money.
Then a tree that had been leaning in our backyard for more than 10 years tipped over. We consider it our own personal equivalent of Chapel Hill's deteriorating police station. We knew we were going to have to spend a significant sum to deal with it at some point; we just hoped we could put it off until after the kids were out of college. But it didn't work out that way.
The damage could have been worse, but the timing couldn't. We can't ignore the tree, because it is being held up by two other trees that caught it as its roots gave way, and the trunk hangs several feet over an OWASA easement scheduled to be mowed this summer. We can't return the refrigerator and washer after this length of time. We can't put off the renovation, because it must be done while the property is empty. Without a tenant, we have to carry the costs of the property without any rental income coming in.
So we're boxed into spending money we don't have.
We hope the town council's decision to sell the bonds and start construction on the library doesn't turn out this way. We hope that the police station won't fall apart at a time when the town doesn't have the money to spend to fix it. While we have to do some juggling in such a pickle, the town has an easy out – raise our taxes.
We hope the police station holds up a while longer – at least until our children are out of college.
– Nancy Oates