Why has Firehouse Subs closed its restaurant on East Franklin Street and is planning to reopen in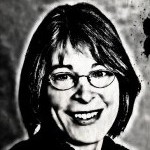 Meadowmont, right next door to Carolina Café? Not because of high rent in the heart of downtown, but mainly because of the lack of parking. Without ample and free parking, Firehouse must limit its customer base to those within walking distance. The new branch at Meadowmont has sufficient free parking to accommodate those on campus who want to zip to Meadowmont, grab a sandwich and go back to work.
When (and by "when" I mean "if") construction begins on 140 West Franklin, parking downtown will become even more of a problem. Not only will all those cars that now park in Lot 5 have to find parking elsewhere, but all the construction workers building the high-rise will have to find some place to park. Roger Perry lucked out when he was building East 54. His construction site was located right beside the commodious parking lot for what used to be Aurora restaurant and MacLean Builders, before UNC bought the property. Presumably Perry, who is chair of UNC's board of trustees, rented those spaces from the university. Goodness knows, with all the state budget cuts it has had to absorb, the university could certainly use a few extra bucks. But where will construction workers park during the years they work on 140 West Franklin?
At the end of the most recent Town Council meeting, council members met in closed session to discuss purchasing the property at 110 South Graham St. Presumably, the small parcel would be used for parking. Maybe council members realized the potential for building a 10-story parking deck in the narrow space. Not only would it provide some relief for the parking problem, but aesthetically it would balance out Greenbridge just down the street.
– Nancy Oates