Yesterday morning I woke up before dawn and got in my car and started driving. I've done that once a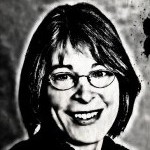 year for the past three years when I pick my daughter up from her school in New England. But the other 364 dawns in the year, I expect to be in bed asleep. So I have the highest regard for our newspaper carrier who does this every day, seven days a week, 52 weeks a year. When I left home in the dark yesterday, the newspaper was already in my driveway.
Our N&O carrier makes a matter of dimes per paper delivered. Out of that he has to buy the plastic bags the paper is folded and stuffed in before it's thrown on the driveway, and he is not paid for the time he spends folding and stuffing.
It's the sort of job you take if you're up anyway at 3 in the morning, worrying about how you're going to pay your bills. And the money you'd make from your route, once you subtracted what you spend on gas to deliver the papers, wouldn't offer you much relief.
So I was outraged to learn, on one rare occasion that the paper wasn't delivered and I called the circulation desk to see about getting one later in the day, that The N&O charges carriers $2 per paper that is re-delivered. If our carrier is sick one day or has a death in the family or his car breaks down (or more likely, hits one of the many deer darting across the road in the pre-dawn hours), and the majority of the subscribers on his route call for a re-delivery, that wipes out his earnings for a week.
If ever again I wake up to find no newspaper in my driveway, I'll give the carrier the benefit of the doubt. I'll go to the news box at the convenience store a few blocks away and spend 50 cents to buy a replacement. And when the end-of-the-year gift-giving rite rolls around, I'll remember how hard it was to get up in the dark and start driving, and show my appreciation to the person who does it for me every day.
– Nancy Oates