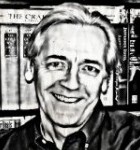 Three of the Orange County commissioner races will be decided today as voters head to the polls for the primary. That's because two of the races are uncontested – the winner of the primary faces no opposition in the fall. In fact there are a lot of candidates who are running unopposed.
Maybe we shouldn't even refer to it as an "election" when there's no opposition – maybe call it a "defaultion" as our representatives become "elected officials" by default. Sure ramps back the excitement quotient, and makes me a bit uneasy that this election, even though it's a primary, hasn't seen much debate, which contributes energy to a democracy.
Alice Gordon will return as the District 1 representative; she's running unopposed. And whoever wins the Democratic primary between Joal Hall Broun, Barry Jacobs and Joe Phelps for the at-large seat will be seated because there is no Republican candidate.
Only the District 2 race will have a fall finish – either Earl McKee or Renee Price will face Greg Andrews.
I haven't seen much debate over county issues, but maybe that will change as the election year heads into the fall. I hope someone will bring up some county issues, such as spending and planning. We hit our debt ceiling recently and cannot borrow any more money until that is paid down. It would be nice to hear what the commissioner candidates have to say about the county's contribution to the Chapel Hill public library's maintenance costs. Absent any true opposition for these seats, there is likely to be no debate about such core issues.
In other "elections," the General Assembly seats held by Reps. Verla Insko, Joe Hackney and Bill Faison are uncontested, so those three will be elected today. State Sen. Ellie Kinnaird faces no Democratic opposition for the District 23 seat she holds, so she will face Ryan Hilliard in the fall.
There will be plenty of other races and candidates to vote for – Chapel Hill's own Ken Lewis is seeking the Democratic nomination for the U.S. Senate seat held by Sen. Richard Burr. Longtime county Sheriff Lindy Pendergrass is running against Clarence Birkhead. The winner will face Buddy Parker in the fall.
Oh, well: Get out and vote, even if only a very few candidates are actually being, strictly speaking, elected. Voting starts at 6:30 a.m. and the polls close at 7:30 p.m.
–Don Evans