Marketing is everything, especially when it comes to easing development through the town's approval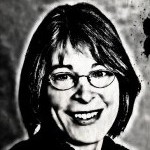 process. Witness The Cottages at Homestead. The name evokes images of cozy little clapboard-sided single-story abodes, flowers in the window boxes, snuggled together in a clearing.
But look at the specs: The 1,175 parking spaces is your first indication that "cozy" and "little" won't show up anywhere in the project description. The Cottages, proposed by The Capstone Co. of Birmingham, Ala., bills itself as "a university student housing neighborhood." The development is entirely residential with a mix of 57 two-story cottage homes, 60 two-story townhouse units (15 buildings with four units per building) and 213 apartments divided among 71 three-story buildings. The units range from one to five bedrooms, and the complex includes a 12,000-square-foot clubhouse and indoor and outdoor recreation areas.
The Cottages is proposed to be built directly across Homestead Road from the proposed Bridgepoint development, bounded on the south and east by Carolina North, just west of the Southern Human Services Center. Harkening back to Town Council members' discussion a couple weeks ago in which some council members objected to a commercial area at Bridgepoint because of the extra traffic it would engender, I wondered whether council members had any inkling of what was in the works across the street. One council member thought the 80 spaces planned for Bridgepoint's commercial space was a bit much. I posit that those 80 spaces and then some will be needed for spillover parking from The Cottages.
Capstone has planned a parking space for each of the 1,120 bedrooms in its rental complex, plus 55 spaces for guests, sufficient parking, its proposal says, to serve as a park-and-ride lot. Granted, plans are in the works for a bike path to link Carolina North and the main campus, and buses already connect Homestead Road to the main campus and elsewhere in town. Still, the 80 spaces at Bridgepoint pale in comparison to the 1,175 across the street.
This illustrates the Sustainability Committee's complaint about the futility of looking at development in a vacuum. What happens in one neighborhood has an impact elsewhere. If The Cottages is approved, the commercial section of Bridgepoint is a necessity. Think how well Ken's Quickie Mart has done from Granville Towers business alone. How well will the proposed traffic circle on Homestead and Weaver Dairy Extension function with an additional 1,175 cars driving to Harris Teeter for orange juice and eggs Saturday morning?
The occupants of those 1,120 bedrooms, and their 55 guests, need a store within walking distance. Don and I are ready to put in a bid to open a small grocery store at Bridgepoint. Maybe we'll call it Ye Olde Country Shoppe. It will fit right in.
— Nancy Oates