I handed out campaign literature at the polls yesterday, which gave me a glimpse of the rarefied people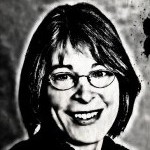 who vote in Chapel Hill. Voter turnout across the county averaged about 15 percent, nothing to be proud of to be sure, but it would have been a lot lower without the nearly 30 percent turnout of voters in the northern part of the county. Precincts in Chapel Hill and Carrboro logged in at less than 10 percent. For instance, of the 2,935 registered voters in the Country Club precinct, 47 voted, an abysmal 1.6 percent. Maybe voter turnout would have been higher had it not been such a beautiful day for golf.
Such a motley range of reactions voters have to those of us who volunteer at the polls, reactions not unlike people responding to an exuberant, nearly full-grown Great Dane puppy. Some react in fear, scampering across the "No Electioneering Beyond This Point" sign that we can't cross. Some take evasive action, scooting along the far edge of the parking lot or behind the building to avoid our eager cries. Others greet us with a smile and scratch us behind our ears. Well, maybe not, but at least they took our proffered brochures and bumper stickers.
One woman held us at bay by making a cross with her fingers, the way you'd ward off a vampire. Another woman snarled, "I hate voting in North Carolina because of you people." A man snapped, "I don't believe in what you do," meaning that if voters are swayed by a brochure thrust at them on their way into the polls, they didn't deserve to vote.
But many people gamely collected our literature and lapel stickers, though I would warrant they already knew who they were voting for. (Some carried lists in with them.) Some voters returned our literature for recycling as they left the polling station. They seemed to appreciate that we were there, not so much in hopes of changing the outcome of the election, but to show our solidarity for a candidate and for the free election process itself.
Those intrepid souls apparently did not feel threatened when, as they stepped out of their vehicles, we gravitated toward them en masse, like ants to spilled honey. They acted as though they were welcome guests at a party. When the polls open again in November, I hope they will each bring a dozen friends.
— Nancy Oates