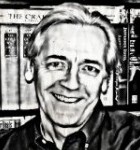 Next week I will begin training to be a U.S. Census enumerator. Yes, I will be one of those folks who go from dwelling to dwelling to gather information to complete the decannual count.
The Census expects to hire 870,000 temporary workers such as myself to go around and knock on doors – as many as six visits just to get the information that very easily could have been mailed back to the bureau.
Some states will need more door-knockers than others. The latest figures indicate that 72 percent of U.S. households that were sent the Census questionnaire actually mailed it back. Nancy, who's from the Midwest, was gratified to learn that Wisconsin led the nation in percentage of households that returned census forms by mail – 81 percent. And Wisconsin is clustered among several states that exceeded 78 percent in their return rates. North Carolina's rate was 74 percent. New Mexico had the worst rate, 63 percent.
Another way to think of those return rates is how much money we taxpayers could have saved if all of us just filled out and mailed in the questionnaire sent to us. That 28 percent who didn't mail back a form is costing us as much as $1.5 billion in extra effort by hiring more workers. (Some perspective on that $1.5 billion: That's enough money to take care of Orange County's budget for 20 years.)
To put it another way, households that mailed back questionnaires cost the government less than a half-dollar in census-taking fees. To hire and coordinate enumerators to trudge door-to-door to get that information will cost $57 per household. If people had just done what they supposed to do, that extra expense could have been saved.
The census is not something that can be ignored. Local communities depend on the periodic count to help the governments apportion federal funds each year for such things as hospitals, job training centers, schools, senior centers, bridges, tunnels and other-public works projects and emergency services. An accurate count can benefit every community. It's a shame that filling out and mailing the form was too onerous a task for so many Americans.
Turns out it also was very costly.
–Don Evans