Chapel Hill Museum director Traci Davenport learned the timing perils of giving a presentation while a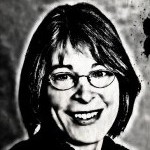 slide show flashes photos in the background. Davenport was making a serious pitch to Town Council about renegotiating the terms of the museum's lease to cover $34,000 annually in utilities and maintenance costs, as well as an additional $15,000 annually to pay for some maintenance projects that have been deferred.
The stern-faced Davenport was making a case for the museum's frugality. Just as she said, "All of this has been accomplished through a minuscule staff," the photo behind her changed to show a lineup of happy schoolchildren in turn-of-the-century costumes, one sporting a paper tri-corner hat. A minuscule, but cheerful, staff, indeed. [See the photo on the Town Web site video at minute 56:38.]
So, I apologize to everyone at the meeting for getting the giggles in the midst of a serious presentation; it was one of those little rewards for not staying home and watching the meeting on TV.
But Davenport's request was no laughing matter. The town's only museum has an annual budget of $120,000 and still owes about $20,000 to its trustees. Though donations to the museum have been down, as they have been for nearly all nonprofits of late, a record number of students have flocked to the museum's educational programs that allow North Carolina teachers to fulfill their curriculum requirements free of charge.
The museum leases its space, the former Chapel Hill Library, from the town at a modest rent. The current lease expires in 2011. Davenport asked that the town extend the lease for 5 years and pick up an additional $49,000 a year in expenses.
Council member Sally Greene let Davenport know that the N.C. Folklore Museum, which had lost its permanent space, was looking for gallery space. That might be a means of additional revenue for the Chapel Hill Museum. Davenport rejected the offer: "I don't know that putting another underfunded nonprofit underneath our roof is going to help our immediate needs," she said.
Greene, experienced politician that she is, brusquely moved to have the town manager explore the possibility. A word of advice to Davenport: When you are asking someone for money and they give you suggestions on how to improve your lot, don't dismiss them out of hand.
Council member Laurin Easthom voiced strong support for the museum's request for additional time and money. Council member Gene Pease asked for a synopsis of the town's history with the museum, including performance requests attached to the lease crafted in 2006. Davenport's request was referred to staff for consideration.
— Nancy Oates