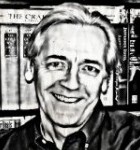 It's bad enough that we remain stuck in the worst economy in a generation. Now Republicans in the General Assembly want to throw away even more of my tax money on a frivolous lawsuit.
Republicans led by state Senate Republican Leader Phil Berger apparently think it's a good thing to spend taxpayer dollars on a lawsuit challenging the legality of the new health care law. They claim the federal government doesn't have the right to force Americans to have health insurance. On top of that, they want state Attorney General Roy Cooper to join the attorneys general in 13 other states in a challenge of the legality of the insurance law.
At the heart of this matter is the apparent belief by GOP leaders that spending tax dollars on frivolous lawsuits is better than providing health care for the uninsured. The joke here is that so many Americans believe the Grand Old Party is actually working for them.
Cooper has not announced his stance on the action yet, and the Republicans are trying to draw him into their unhelpful shenanigans. I'd like to see Cooper come out today and say he won't have any part in this effort and that the GOP should be ashamed to even have brought it up.
More and more the GOP has taken on the role of the segregationist, pro-bank, anti-common sense party. When the GOP in Wake County opposes school desegregation, it is reversing Brown v. Kansas Board of Education, i.e., back to segregated schools and social damage that is incalculable at this time. When the GOP opposes banking regulations and supports wars halfway around the world but won't step up to provide health care for folks who need it, it is not looking out for the American people.
A health care bill IS looking out for the American people, because we are all in this together, to help and support one another. The GOP's divisive tactics are shameful at best and calamitous at worst. But then, the GOP for at least as long as I've been watching the political circus in this country, has never been on the side of Americans, despite what its leaders profess at election time. It's been on the side of the self-interests of a moneyed few, who believe the rules of fairness and right don't apply to them because of their wealth.
It's time for Cooper to listen to what Berger had to say to a reporter with The News & Observer: "Decide right now." And Cooper should decide that the disgusting obstructionist political actors in the GOP should shut up and sit down if they can't help us all along. It's a silly lawsuit, plain and simple, and speaks volumes about just what the GOP has to offer to taxpayers such as myself. Which is nothing.
–Don Evans