Periodically, my husband and I pledge to live healthier lives by swearing off our main vice, salty snacks. Harris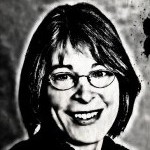 Teeter may be having a buy-one-get-one-free special on potato chips, and we'll virtuously walk past the chip aisle with only a longing, backward glance.
And that will work fine, until we throw together a meal that would be truly enhanced by potato chips, in which case we make a special trip to the convenience store and pay full price and then some for a bag.
In that sense, I think we are typical of the rest of mankind. Hence, my passionate belief that government and utilities need to plan ahead. Recognize you're going to consume those resources, and acquire them in a cost-effective manner.
We may think that by limiting residential development, we'll limit population. I warrant that people will just get used to living in tighter spaces. When I lived in Manhattan, I knew people who continued to live in studio apartments even after they married and had two children. I've lived close to campus in Chapel Hill and seen two-bedroom apartments occupied with more students than our no-more-than-four-unrelated-persons-per-unit regulation allows. People will live where they want to live, and make sacrifices accordingly.
Likewise, town manager Roger Stancil needs to give council members a list of every major expense he anticipates for the town in the coming years. He has that information; how can he "manage" the town without it? Council members need to know the risks and potential sacrifices before they vote on selling bonds to expand the library.
Seven years ago, the majority of us approved the town selling bonds to expand the library. The town manager and council have not felt the time was right to act on that in the past seven years. And despite the current low interest rates and the marginally lower construction costs, the time still may not be right. More people are unemployed, and those finding work are starting at a much lower salary. This means less revenue coming in through income tax and less money coming in through sales tax (people spend less as budgets tighten). As the gap widens between the county's assessed value of property and the lower price it could be sold for, people feel less wealthy and will look for more affordable communities.
We may be able to afford the library bonds now with only a small tax increase. But as we try to make up the anticipated shortfall from other revenue streams, why burden ourselves with such an expensive purchase? Can we find a more cost-effective way to meet the town's library needs?
And as OWASA continues its consumer conservation education push, it needs to find a cost-effective way to meet the town's water needs if some people use more water than is prudent.
The recent town survey showed that residents were happy with the town, except in the area of planning for growth. Library bond supporters used that as a mandate for selling the bonds now. I would posit the opposite — good planning comes through acknowledging the situation as it is now and realistically how it is likely to change. That goes for the water we use and the money we spend.
— Nancy Oates