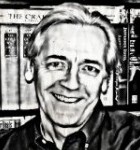 Some nitwit phoned in a bomb threat against the Greenbridge construction site on Thursday. Chapel Hill police responded to the report and work was suspended at the West Rosemary Street site.
According to a news release from Greenbridge, the threat didn't affect the project's schedule – only caused a two-hour delay in starting the workday — and the construction is on course to be completed in the spring. The two buildings, one of which is 10 stories tall, will include 97 condos, 35,000 square feet of retail and office space and two floors of underground parking.
It's at least the second time someone has done that – a bomb threat was called in last August. Who could possibly be so upset with Greenbridge as to phone in a threat?
Could it have been someone from RAM Development, jealous that Greenbridge is on schedule and RAM ain't even close? The Greenbridge Web site says the project is located in the heart of Chapel Hill – maybe someone took exception to that geographical inaccuracy? Student protesters could have done it — can everyone with UNC-NOW account for their whereabouts Thursday morning (then again, 7 a.m. is pretty early for your typical student)?
Maybe a construction worker who didn't feel like coming in early yesterday? Perhaps a disgruntled Northside neighbor, concerned about the disappearing black neighborhood and its history as well as escalating tax values? Bill Strom? St. Joseph CME Church? Maybe the deer, frustrated that they can't get to the vegetative gardens on the roofs? Racists for Greenbridge?
Frustrated graffiti artists? The nearby funeral home that has lost business due to the project's incursions? Conservationists angry that the majority of the building's energy will be coal-generated? Somebody from Houston, miffed that Greenbridge builder Tim Toben dissed the Texas city when he touted his project early on? Rep. David Price, because Toben gave twice as much money to the John Edwards presidential campaign as he did to Price's re-election effort? Someone on the UNC Energy Task Force, jealous that Toben was selected to lead that group? A disgruntled shopper, upset that the condos run between $300,000 and $1 million? The person who came in 16th on the list to apply for one of the affordable condos?
Who knows? Could have been anyone, right? But my money's on the deer.
–Don Evans