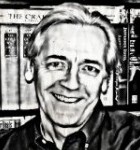 I guess you could call it the warning bell. On the Town Council's Consent Agenda for tonight's business meeting is commitment of town money toward the cost of putting sidewalks along the Weaver Dairy Road widening project.
Yes, first efforts seem to have begun in the long-aborning state project, which would three-lane the 2.74-mile length of the road from N.C. 86 to Erwin Road and extend Weaver Dairy to connect with Sage Road. Trees along the road across from Timberlyne shopping center have started coming down. A map (http://townhall.townofchapelhill.org/agendas/2010/02/22/5e/5e-1-area_map-weaver_dairy_road.pdf) of the project shows a diversion of Weaver Dairy southeast of Silver Creek Drive to allow the extension to join up with Sage Road.
The $13.5 million project, which the council approved in 2001, will include one travel lane in each direction with exclusive turn lanes and a center turn lane. The plans include bicycle lanes, bus pull-off areas and raised center median areas for pedestrians and landscaping. The estimated cost of the sidewalks is approximately $302,684, with Chapel Hill picking up the tab for $121,074 with a combination of state funds and town bond funds.
The extension would cut through a wooded area near Silver Creek Drive and the backyards of a whole lot of homeowners' properties near Carriage Circle and Carrington Drive to the north and River Birch Lane to the south and come out between the entrance to Covington Place and River Birch Lane. Those residents are in for a messy couple of years.
And that link-up of Weaver Dairy with Sage is going to result in one busy section of roadway, with three outlets within a couple hundred yards of one another.
Construction is expected to start in September/October.
–Don Evans