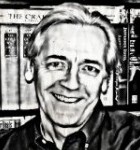 There was a lot of concern about traffic corridors voiced Monday night at the Town Council hearing on the long-range transit plan – but not on the corridor you might have expected.
The Martin Luther King Jr. Boulevard/N.C. 86 corridor had received the most attention in recent years because it was to provide primary road access to UNC's 200-acre Carolina North campus. A lot of thought has gone into what effect that huge project would have on adjacent roads.
So it was a surprise when Carolyn Elfland, associate vice chancellor for Campus Services at UNC, added a wrinkle to all the transit planning that's going on. She told the council members the state has held back funding for Carolina North and is shifting money to UNC development along the N.C. 54 corridor. It's a state budget thing and has forced UNC to prioritize plans for the N.C. 54 corridor and slow down development of Carolina North.
"UNC owns a lot of land off N.C. 54," Laurin Easthom reminded council members.
UNC Health Care has a big presence in Meadowmont. The Friday Center is just across the road. UNC Hospitals is building a new medical imaging center at the corner of Country Club Road and N.C. 54 and also has two separate undeveloped 1-acre plots in Meadowmont.
Council member Jim Ward was concerned about the focus being shifted to N.C. 54, and he was adamant that the MLK corridor was just as important as that roadway that heads east out of Chapel Hill. He pointed out that the distance from Interstate 40 to Carolina North would be the same whether one traveled to it along MLK or N.C. 54. Sally Greene echoed those sentiments, saying that a strong MLK was essential.
Sure, it's important to keep an eye on the regional picture. But traffic concerns along N.C. 54 – from road capacity to dangerous intersections to development pressures — will take center stage next week. There's a Feb. 25 public workshop at the Friday Center that will look at planning for the N.C. 54/I-40 corridor. The session is to start at 5 p.m. and last until 8. If you're interested in adding to the debate, you should stop by.
–Don Evans