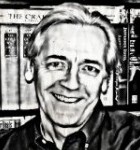 One point that couldn't be missed from last night's Town Council public hearing on transit is that there are likely to be a whole lot more buses rumbling back and forth along Chapel Hill and Carrboro streets in our future.
Planners expect that by 2035 there will be about 30 percent more people living in Chapel Hill-Carrboro – from a current population of 70,000 to a projected population of 100,000. The Triangle will grow, too, and a lot of those people will come to Chapel Hill-Carrboro daily.
Getting people into and out of the towns will require major changes in how town transit works. Given how much the reality of light rail lags behind planning, despite planning group meetings and federal funding, and that bicycles and just plain walking remain righteous talking points and not practical realities, those buses are what residents can expect to ride.
Planners see six gateways at the entrances to the towns that would be in essence terminuses for dropping off riders and picking them up to take them to jobs and classrooms on campus. The planners expect 100,000 riders per day — the equivalent of moving both communities each day. That's a lot of bodies. Going to require a lot of transit packages, aka buses.
And that's where Bus Rapid Transit, or BRT, comes in. BRT uses expanded or enhanced types of bus service, much like light rail without the rail. BRT technology applies light rail concepts to bus service, such as exclusive roadways, high-capacity buses, high-frequency service (rush-hour frequency of 7 to 10 minutes with extended hours into evenings and weekends), buses separated from traffic with separate roadways, and buses that only run on a line, not circuitously.
Of course, federal and state funding will be crucial to adding those buses, and that's a pretty dicey proposition given that state of the economy for now and into the next few years. But I'd expect buses to be a whole lot less expensive that a light rail system.
Bus routes that carry more than 3,000 riders a day can justify a higher order of transit. The Martin Luther King Jr. Boulevard and N.C. 54 corridors already qualify. So if you need to get into town and you see a bus coming, better hop on board. That light rail is going to be delayed.
–Don Evans