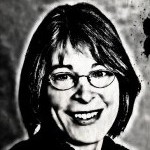 Town manager Roger Stancil, town attorney Ralph Karpinos and town mayor Mark Kleinschmidt are giving government workers a bad name.
A couple weeks ago, I sent an e-mail to the three asking what it would cost the town to walk away from the contract with RAM Development for the 140 West Franklin project.
A few days later, Carol Abernethy, Stancil's executive assistant, sent me a link to the agenda item on the town Web site pertaining to 140 West Franklin, saying that the town manager had requested she e-mail the link to me "concerning the status of this project."
I sent an e-mail back to her, explaining that I had that document, and repeating my question. She apologized and said she would "have to ask them again," and assured me that someone would get back to me soon.
A week later, I received an e-mail from Bruce Heflin, assistant town manager, with links to the same documents. "I hope this is useful to you," he wrote cheerily.
I wrote back, explaining that it wasn't, that his link took me to documents already available to the public, and that I'd looked them over weeks ago. I repeated my question.
I'm still waiting to hear from him, and from Karpinos and Kleinschmidt, too, for that matter.
You'd think I was poking my nose into their personal brokerage accounts the way these three have avoided answering the question. These three would not have been hired if they truly are as clueless and inept as they come across. I have been a mother long enough to recognize that they don't want to answer my question. And that makes me want to know the answer even more.
Disclaimer time again: I'm not a lawyer, so the following is based on my layperson's understanding of the contract. If RAM does not meet its deadlines, the town has an out to not follow through on its obligation. However, the N.C. General Assembly took that option away from the town by passing Session Law 2009-406 that extends by three years construction permits active between 2008 and 2010. Now RAM does not have to begin construction until June 27, 2013, and the completion date has been extended to June 27, 2015. If the town were to back out before June 27, 2013 — "default" is the legal term, I believe — it looks to me like the town would have to reimburse RAM for everything RAM has invested so far. But not being a lawyer, I don't know for sure. Hence my simple question to the town attorney and the mayor, who is a lawyer, and the town manager, who should have a pretty good idea of the town's liability in any of the contracts it enters.
Kleinschmidt may have been able to bat away the $750,000 the town has spent so far on 140 West Franklin, calling it "inspiration" as he did during the campaign. That no one is trying to downplay the town's liability now makes me think we're in too deep to back out without a whole lot of pain.
— Nancy Oates