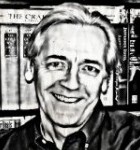 At a recent Town Council meeting, several members encouraged Chapel Hill voters to put the county commissioners candidates' feet to the fire about the public library funding inequities.
It was great political theater, hearing Jim Ward and Laurin Easthom bob their heads and look at one another and do their "Uh huh! Yeah! It's an election year for the county!" routine.
So when the first filings rolled in last week and commissioners Alice Gordon and Barry Jacobs filed, I was curious what their candidacy statements would be.
No surprise with Gordon as she said she would run on her environmental record as well as improving public transit in the region. Umm, did Gordon not get the memo about county spending? About how the folks in Hillsborough have overspent to the point where the county has reached its debt limit? And that Gordon voted in favor of all that ruinous spending, the same spending that keeps the county from paying its fair share of Chapel Hill library costs? Maybe Gordon should revise her platform and run on something a bit more pertinent to the average county resident, such as how the commissioners plan to return the county to solvency.
Jacobs in his filing statement at least acknowledged that the economic landscape is "unsettled" and that he is committed to government that is "cost-effective and customer-oriented." Those sentiments are refreshing, given that a whole lot of county folks believe the Board of Commissioners is the last group that cares about its "customers." Otherwise the board wouldn't have spent tax dollars so extravagantly and then come back demanding more. The candidates should take to heart the tax revolt of last winter and heed what a whole bunch of those "customers" were saying. If I recall correctly, Jacobs pooh-poohed the protests in as good a Marie Antoinette imitation as he could project.
So, it's time to put the incumbents on notice – business as usual just ain't gonna cut it during these terrible budget times. Any serious commissioner candidate must be one who is concerned about county spending and willing to rein it in. And the serious candidate had better get a grip on not raising taxes and on being honest with taxpayers — even with the so-called "revenue neutral" revaluations of last year, my property tax went up 6 percent.
I plan to sit up front at as many campaign forums as possible and remind the incumbents about their disastrous spending history. I would encourage others in the county to do the same. The commissioners are accountable and, I suspect, need to be reminded of that.
–Don Evans