Some council members looked confused at Monday night's meeting when Council Member Matt Czajkowski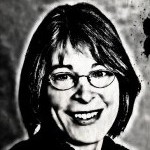 asked Brian Litchfield, assistant transit director, about the cost of the forward contract to supply diesel fuel for town buses and service vehicles in the 2010-11 fiscal year. This was an item on the consent agenda that would have been approved by rote had Czajkowski not asked a prudent question: What is the cost of the option?
Buying a forward contract is kind of like buying insurance. The town pays a fee to a dealer that allows the town to buy a certain amount of fuel for a set price during the timeframe specified in the contract. The town is under no obligation to buy the fuel at that contract price, and certainly won't if the spot market price (the price on the open market, which changes daily) is lower than the contract price. But, if the town doesn't exercise the option, the town has lost the money it spent on the option fee that guarantees the price in the contract.
In buying a forward contract, the town is betting that the market price will rise significantly higher than the contract price. The dealer is betting the market price will drop. One side wins; the other loses. Czajkowski essentially asked, If we lose, how much do we lose? And if we win, how much do we have to win to make it worth the cost of the option?
Last year, the Transit Department bought two forward contracts, spending $1.866 million for 1.2 million gallons, which was $135,000 less than what was budgeted. (I'm awaiting a response from council members to learn whether that savings remained with the Transit Department to be spent at its discretion or how the town manager spent it.)
At Monday night's meeting, the town manager wanted approval to buy more forward contracts for fuel, but he had not yet negotiated a price and thus did not know the cost of the option fee. He was essentially asking council for a blank check. That's no way to balance a budget.
Because of Czajkowski's probing, Litchfield agreed to send an e-mail to council before any forward contract is signed, letting them know the negotiated price per gallon and the cost of the option. Council members can weigh in on whether that seems like a good deal before the town involves itself in yet another contractual obligation.
Speaking of which, we're still waiting to hear from the town manager, town attorney or mayor about what it would cost the town to walk away from the 140 West Franklin contract. We're beginning to think that no one in town government had thought about it until we asked.
— Nancy Oates