Last week I arrived at a meeting after it had started because I had seriously underestimated how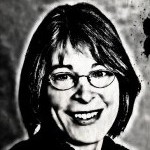 long it would take me to drive there. Now that students and professors are back and families have returned from vacations in time for the start of school, some 20,000 to 40,000 additional cars are on the street that hadn't been there all summer. The two-and-a-half-mile drive from campus to the library took me 30 minutes.
Rush-hour traffic jams have gotten worse in recent years. Yet a traffic consultant the town hired some months back contends that there are fewer cars on Chapel Hill streets these days. So why, in the same report, were so many intersections rated as failing or close to it, and why do those of us who drive during rush hour wait longer to get where we need to go?
Town staff want to know these answers, too. And they want to start with your experience. Begin by taking the survey. If you want to delve deeper, sign up to participate in a focus group.
Traffic will only worsen in coming years, once tenants begin moving into the apartments Town Council has approved — some 2,000 in Blue Hill alone, which will dump cars onto the already congested 15-501 and Ephesus Church Road area.
One strategy I hear from constituents is to make vehicle traffic so bad that people will abandon their cars in favor of buses, bikes or their own two feet. But that reasoning has flaws.
People who don't take buses now aren't going to begin taking public transit if the buses don't run when and where they need to go. Not everyone owns a bike or feels safe on one or is in the physical condition to ride regularly, or they don't have access to a shower and wardrobe change at their destination. As for walking, too many high-speed corridors don't have sidewalks, and carrying groceries long distances may not be feasible, not to mention that with the fast-paced performance expectations of most employers, people can't take time to walk.
Somewhere in all of this are seeds for solutions. Let's begin by describing the problem and brainstorming some ideas that move us closer to solutions.
Here's more information in a news release issued by the town.
— Nancy Oates