One theory has it that if we just make traffic bad enough, people will take the bus.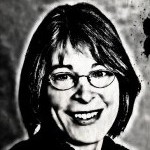 Perhaps that was the rationale behind an item on the Town Council consent agenda coming up this week that would have prohibited turning right at red lights in 16 high-traffic intersections.
A former council member proposed the right-turn-on-red ban a few years ago. I recall when it came before the Transportation and Connectivity Advisory Board (I was its council liaison at the time) that the proposed ordinance change was an attempt to prevent cars and pedestrians being in the same space at the same time.
TCAB members, all serious cyclists who no doubt have had their own near misses with cars, wanted to make sure car drivers didn't feel they had right-of-way over pedestrians. The ordinance couldn't prevent car-pedestrian interactions; an ordinance is only as effective as the people who follow it.
The ordinance was not even a sort of insurance that drivers who violated it would be punished. Pedestrians always have right-of-way, even when they are not in a marked crosswalk. Even when pedestrians wander, distracted, into the street, the onus is always on the driver to stop. As soon as we get behind the wheel of a car, we accept an additional layer of responsibility.
One wag suggested an alternate resolution: Prohibit cars from running over people.
No doubt we have more distracted pedestrians and drivers than in days before cell phones. We already have some intersections in town that prohibit right-turn-on-red, and cars don't always abide by it, anymore than pedestrians always wait for the crosswalk signal or cyclists always obey traffic lights. The solution to reducing car-pedestrian interactions is for both the driver and the walker to be more vigilant.
As we have increased density in Chapel Hill, traffic jams have worsened. People choose cars over public transit, walking or cycling for a variety of reasons. Widening roadways is not the answer. But we can make adjustments to improve the flow of traffic, and that includes draining off traffic backups by allowing cars to turn right on red when it is safe to do so. We need to balance the needs of drivers and walkers for a town that works well.
— Nancy Oates