Solutions to town problems seemed so much simpler when I sat in the audience at Town Hall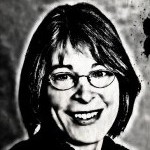 covering Town Council meetings for my Chapel Hill Watch blog. After I was elected and moved to the dais, I learned there are no easy answers.
Running for re-election this year, I was disheartened to receive questionnaires from two organizations that asked for yes-or-no responses or to choose only one multiple-choice answer. All of the questions touched on issues important to shaping our growth as a town and improving functionality. And few of them could be answered with a direct yes/no or pick-one from a predetermined set.
I realize voters want a simple way to differentiate the seven candidates. But the questionnaires would lead to confusion.
Here's an example from the Chapel Hill-Carrboro Chamber of Commerce: "Do you support allocating the full downtown district tax to the Chapel Hill Downtown Partnership?"
Because I'm a staunch supporter of Launch, and 40% of the downtown service district tax funds Launch (another $60,000 pays for a downtown groundskeeper), my answer would be "No." But do all readers know that Launch would be crippled if the special tax were pulled from Launch and turned over to the Downtown Partnership? And that we'd lose the groundskeeper position and stiff 140 West to the tune of $110,000? And if we gave all of the tax to the partnership, would we rescind the $70,000 we give the partnership out of the town's General Fund?
Perhaps the chamber assumed that the Downtown Partnership could fund Launch.
However, that's not what the question asked. If it had said "… providing the partnership continued funding Launch at the current level and the groundskeeper and 140 West." Without that context, a yes/no answer could confuse voters about my priorities.
Orange Politics sent out a similar survey. A sample question asked: "If there is a limit to the height of a building you would be willing to consider, what is that height in stories?" The choices ranged from "No limit" to "10 or more" ( I know, it's the same thing, but there were ordinal numbers in between).
Even so, the answer left out the context — Where? What's the current zoning? Any special overlays, such as a Neighborhood Conservation District or Airport Hazard Zone? What does the FLUM indicate? Would the use be residential, office, retail, school or recreation? How many parking spaces would it require? How much impervious surface would a tall building take up versus a shorter one? What's the land's flooding history?
The questionnaires put candidates in an awkward position. Do we try to answer have-you-stopped-beating-your-wife questions and further confuse the public? Or do we decline to answer and risk readers thinking we are uninterested in participating?
I'm still weighing how to respond, if I can't answer the questions in a meaningful way. I take my responsibilities as a decision maker on council seriously. Voters expect nothing less of us. If a questionnaire next to my name is missing, please look to any of the forums, radio interviews, YouTube videos or Chapel Hill Watch posts to learn my stance on these important issues.
— Nancy Oates