A bit of unpleasantness broke out at a nonprofit board meeting recently. An elected official (no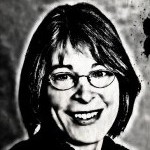 Chapel Hill Town Council member or candidate), clearly frustrated by the discussion, behaved unprofessionally, using what in our family we call a "swear word."
I blame Trump.
Politics at the national level has become a free-for-all, and the incivility has trickled down to smaller jurisdictions. Even students at UNC noticed the meanness of the race for student body president last spring. Some student voters commented that it had made them rethink aspirations of a career in politics.
And if voters concerned about issues and how decisions made by elected officials impact their lives shut the door on politics, then we're all doomed. Decisions that affect our quality of life will be made by vindictive office-holders with fragile, oversized egos who have no concern about the welfare of anyone else. Instead of examining issues and seeking solutions, voters and office-holders alike engage in social media smackdowns of those who hold opposing views.
We need to have serious, rational discussions about our future, make decisions and take action. In some areas we are approaching a crisis point.
Globally, water levels are rising as the Earth heats up, and weather patterns are changing to produce fierce storms and droughts that ravage our food production.
Nationally, we have a government that treats people inhumanely and siphons aid away from low-income families and individuals to fatten the bank accounts of the already wealthy.
At the state level, politicians create laws that suppress voters' rights and cut off access to health care to millions of residents.
Locally, we squabble among factions and prevent ourselves from making decisions that are in the best interest of the community as a whole. Too often, we divide ourselves into teams and strategize to collect the most wins, rather than working constructively to move the town forward as we grow.
So far, the election to fill seats for four council members and a mayor has been civil. Then again, candidate forums won't begin until next month. All of the candidates are smart and college educated (or will be soon). We have the ability to keep the debates information rich and at a high level of civility. Let's set an example for jurisdictions around us.
— Nancy Oates