I went to a Bob Dylan concert at DPAC this past weekend, the first rock concert I'd been to in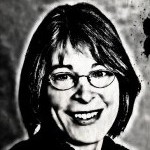 decades. What a change between then and now. One similarity, though: Audience members were still my peers age-wise. Back in the day, I went to concerts with other teenagers and 20-somethings. Last weekend's Dylan concert attendees, almost without exception, would qualify for a 55+ community, as do I.
Dylan himself is 77, and I expect that he, like many of us in the audience, looked forward to the extra hour of sleep we'd get from turning the clocks back an hour to Standard Time.
In my youth, an 8 o'clock concert would start whenever the warm-up acts felt ready, or whenever the house filled sufficiently to generate some anticipatory excitement and noise. The headline performer rarely took the stage before 10. Dylan's concert last weekend started promptly at 8. No prelude warm-up bands; Dylan and audience members alike wanted lights out by midnight.
The Dylan audience was well-behaved. When an announcement ordered people to keep their cell phones pocketed throughout the concert, people did. Orchestra seating replaced the mosh pit. Except for a couple of instances, people stayed seated. No one danced in the aisles. I recall leaving concert venues decades ago sweaty, exhausted and hoarse; my ears would ring for days afterward, and that just served to remind me of what a great time I'd had.
Not that the audience was short-changed by Dylan. He played nonstop for two hours, without so much as a bathroom break. The music ruled — he didn't address the audience at all, not even to introduce his band. The music moved through him, albeit perhaps more stiffly than it did a half century ago.
And that's exactly how it should have been. As we age, we don't live at the intensity we did in our youth. Why should we? We have nothing left to prove, and we've earned discretionary use of our time.
So far, Chapel Hill has built one 55+ community of single-family houses (full disclosure: I live there) and has begun construction on a 55+ apartment building; another 55+ apartment building has been proposed. These are the only 55+ living options in Orange County.
For those developments to be successful and attract residents, they must offer some protection from the intensity of life elsewhere in town. Otherwise, seniors moving to Chapel Hill would select from among the many single-family houses, townhouses, duplexes or apartments that already exist.
Bob Dylan structured his concert to take into consideration the needs of his aging fan base. Chapel Hill can, too.
— Nancy Oates