Do weather events seem more severe in recent years? The Triangle Regional Resilience Partnership checked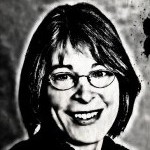 our perceptions against the data and found that, yes, flooding of greater intensity happens more frequently, and droughts last longer.
The trajectory is unlikely to reverse itself anytime soon, despite our efforts to take the bus more frequently or adjust our thermostats a few degrees. Our swelling population uses more resources. We need to build more places to live, and we need to move more people from place to place throughout the day. Even if we employ drones to deliver our groceries and dry cleaning, they need some form of energy to operate.
All of these stressors work together and take their toll. And after every major weather event, we need time for our economy to bounce back.
We can't change the weather, but we can increase our resiliency.
The Triangle J Council of Governments (we are in the state's Region J) partnered with the National Environmental Modeling and Analysis Center based at UNC-Ashville to conduct a quantified assessment over the past two years to help elected officials and senior staff concerned with health, infrastructure and agriculture identify vulnerable areas and figure out what investments would be most beneficial.
The team presented a summary of their 215-page report (available at http://www.tjcog.org/regional-resiliency-assessment.aspx) on Nov. 9 to a gathering of elected officials, emergency services providers and municipal sustainability staff from the region. We learned the difference between vulnerability (how well-prepared a structure is to fend off damage from severe weather) and risk (the likelihood of a major event happening). We learned the benefits of creating a resiliency plan — higher bond rating and lower flood insurance rates. Maps identified socially vulnerable areas where residents had few resources to protect against damage and to bounce back after disaster strikes.
Strategies included reducing exposure, increasing adaptive capacity and supporting response and recovery. The presenters emphasized the value of working together to prepare for and recover from traumatic weather events.
One example: A large upstream basin shunts more water to a receiving watershed. If there is a significant size difference between the upstream basin and the receiving watershed, the downstream area will feel the brunt of the flooding damage, Understanding that connectivity might encourage the county with the large upstream basin to avoid overdevelopment there and encourage the county with the small watershed to expand it.
The researchers emphasized the importance of putting ordinances on the books to mandate thoughtful development. Chapel Hill already has good ordinances, but the rezoning and Special Use Permit process enable elected officials to exempt an applicant from these environmentally sound practices. Fortunately, we have town staff working diligently to mitigate harm on residents when council too blithely grants developers exemption from those laws.
Holding to our already sound ordinances would benefit our community every bit as much as all of us riding the bus.
— Nancy Oates