When I turned 18, I registered to vote as a Democrat, and I haven't wavered since. So why did I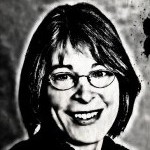 feel uneasy when I went to vote last week and saw a string of Democrats on the ballot running unopposed?
Orange County, with the vast majority of its population residing in the southern part of the county near the university, votes blue. Liberals seem to cluster in cities and university towns, which traditionally have more Democrats than Republicans. About 15% of the voters in Orange County register as Republican. So the odds of a Republican candidate besting a Democrat here are pretty long. Why put up a candidate who more than likely will lose?
Because when there is only one voice at the table, we all lose.
We need opposing viewpoints to bring out the best in one another. When one side puts forth an idea, the other side's challenge to it can motivate the idea proposer to add details, think through the obstacles and refine the solution.
Every election in recent decades I am at the polls electioneering for the candidates I support. One year I overheard the supporter of a candidate I did not support tell a voter going into the polls, "[This candidate] is for affordable housing."
It sounded great — who would be opposed to affordable housing? — but I knew this candidate had voted for things that made housing more expensive and had voted against things that would have increased the inventory of affordable units. If that Democratic candidate had had to worry about having a Republican challenger, that candidate might have put more thought into his/her votes.
We need people of opposing views keeping the discussion of issues alive all the way through until the last vote is tallied. Just because you might lose is no reason not to run. Vigorous debate keeps both sides on their toes, and we may find elections just a bit less polarizing.
If you haven't voted yet, please do so. Early voting is open through this Saturday. And, of course, the polls are open on Election Day, Nov. 6, from 6:30 a.m. until 7:30 p.m. Find dates, locations and hours at the Orange County Board of Elections website.
— Nancy Oates