After my first child was born, I considered making a career change that would involve going back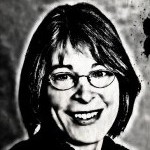 to college for several classes. I lived in New York City at the time, and my babysitter was a student at a different college than the one I attended. All of us relied on public transit to get where we needed to go, and occasionally, when subways ran late, I either was late for class or brought my baby with me, or both. One day, I walked into class, late, with my baby and saw everyone else hunched over an exam I wasn't expecting.
It was an awful feeling I never want to have again. Which is why, before I go to the polls, I study my sample ballot and get answers to any questions before I go in to vote.
Early voting continues through Saturday, Nov. 3. The last day to vote in these all-important midterm elections is on Election Day itself, Nov. 6.
There's a lot on the ballot this year that affects our quality of life. Amendments to the state constitution; an affordable housing bond referendum; people in charge of soil and water conservation; judges; representatives in the General Assembly and the U.S. House.
Here is the link to the Orange County Board of Elections webpage that has links to sample ballots for the various districts. Most of Chapel Hill is in G004.
Take time to look over the ballot — front and back — and do your homework ahead of time. Make sure you know who and what you're voting for before you fill out your ballot.
— Nancy Oates