Who won last Tuesday's municipal elections? The residents of Chapel Hill did.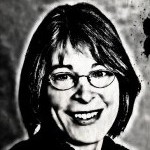 Chapel Hill voters elected four newcomers to the four Town Council seats. (Mayor Pam Hemminger, whose only opponent was a write-in candidate, won re-election.) The council members-elect are younger than the incumbents they are succeeding, and for the most part, seem less entrenched in politics, and I hope will be more inclined toward considering a broad range of input when problem-solving.
My optimism over the election results takes nothing away from the contributions of the incumbents. George Cianciolo declined to run for re-election in order to have more time with family after years of service on various boards and committees. Sally Greene also opted not to run again in order to prepare for the bar exam and a refocus on her career.
Voters passed over Ed Harrison, who offered institutional knowledge on a number of longstanding concerns, and Maria Palmer, who contributed a passionate heart on many issues.
What does my heart good is to see the diversity of thought and expertise that voters chose. Allen Buansi, as a civil rights lawyer, seems to have an understanding of the value of all residents, not just the wealthy and well-connected. Hongbin Gu, as a medical researcher, brings an analytical mind to issues and a recognition of the importance of data and facts. Rachel Schaevitz, as chair of the American Legion Task Force, demonstrated her ability to manage process, making sure all voices were heard without any one dominating. And Karen Stegman, with her volunteer work in the schools, shows a commitment to supporting our next generation of leaders.
Critics lament that because these newcomers don't have a long history of involvement on town advisory boards they won't be well-schooled in the "we've always done it this way" mindset. I see that as an advantage. All four seem very smart and accomplished in their professional lives. It won't take long for them to get up to speed on many of the issues that will come before council in the coming year.
I have confidence that what they lack in institutional history they will make up for in asking questions that elicit relevant information. I believe they will bring a fresh perspective to long-standing problems and have the potential to brainstorm outside-the-box solutions. They may prioritize making decisions based on what's in the best interest of the town as a whole.
I am hopeful that voters have chosen public servants, not politicians.
— Nancy Oates