For 10 years before becoming Chapel Hill's planning director, Ben Hitchings held the comparable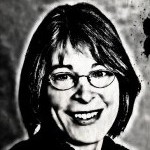 role in Morrisville. There, he used a process called "conditional zoning" to develop and redevelop parcels to spur growth.
At council's Nov. 15 meeting, we heard a staff proposal to add conditional zoning to our Land Use Management Ordinance. CZ makes development faster and cheaper for developers. The proposal presented for our consideration is a no-holds-barred density and use expansion that could be used almost anywhere in town except areas zoned R-1, R-2 and R-3 (basically neighborhoods of single-family houses).
CZ would let council set the parameters of what could be built on a parcel, and the town manager would have final approval over the project, including expanding it as much as 20% without council's knowledge or say-so. Also, council members could negotiate privately with applicants, unlike in the Special Use Permit process where all conversation between council and applicant must be in a public hearing.
Council members talked about CZ at length, many of us wanting to tweak it to make it less onerous and disruptive. Some of us asked that the process start with a concept review to give council a peek at the plan before an applicant invests significant time and money in it. Some wanted to limit the extent the town manager could independently expand the project to 10%. Some wanted to ensure that the conditions in CZ not be less restrictive than specified in the town's current LUMO.
I asked that CZ not be allowed in zones R-4 and R-5 — apartment complexes abutting single-family home neighborhoods — until after we saw how CZ operated in other areas and the kinks are worked out.
The lack of transparency concerns me, too. If council members have individual conversations with applicants, not only do we risk coming to a decision-making meeting with different understandings of what a project entails, but we also may have left the applicant with different expectations. We have a rezoning tool already that allows council members to talk privately with an applicant — a development agreement — and I still haven't heard a convincing explanation of what CZ can accomplish that a development agreement can't.
But before we'd had any of this discussion, an owner of several undeveloped acres zoned for single-family residences petitioned council to upzone his land, using conditional zoning without specifying what could be built there. The land would fetch a much higher price for him if it were zoned to higher density and commercial use.
And we ended the council meeting with a concept plan review for a high-density project on less than 4 acres zoned R-2. Staff claimed that CZ would be an option for developing this property, even though council has not yet approved CZ, and R-2 is not among the allowable zones anyhow.
Already staff and council seem to have different ideas of where and how this proposed zoning could be used and what type of growth it would encourage. Because approving CZ amounts to a policy change — essentially enabling town-wide spot-zoning — we need to take the time to get this right.
— Nancy Oates