Town Council approved plans for a Wegmans to be built on the site now home to Performance Automall. While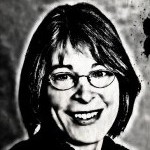 most residents of Chapel Hill and beyond welcomed the news, dozens of households had mixed reactions.
If Wegmans is successful, it will bring in $336,000 in gross property tax receipts and as much as $1.5 million in projected sales tax revenue to be split with the county. Bringing in that much business also will bring in heavy traffic.
The most sensible way to enter and leave Wegmans would be from U.S. 15-501, at the traffic light in front of the State Employees Credit Union. But SECU owns a short section of the slip street that runs from the traffic light all the way to Hardee's. And SECU apparently feared that allowing Wegmans traffic access to that strip would make the SECU property less attractive to a potential buyer who would want to redevelop it in the future.
Thus, Wegman had to site its main entrance on Old Durham Road, routing traffic through a quiet residential stretch. Already during rush hour, residents who live on the side streets have a hard time getting in and out of their neighborhood because of heavy traffic going between Chapel Hill and Durham along the two-lane Old Durham Road.
Having lived in a neighborhood along South Columbia Street between UNC Hospitals and the bypass, I can empathize with the concerns of Wegmans' neighbors. During extended rush hours (by the time the hospital rush ended, the campus rush would begin), it was impossible to enter or exit my neighborhood from South Columbia. Any time I tried, I had to resort to throwing myself on the kindness of strangers. And their kindness was at a premium when they were hurrying to work in the morning and anxious to get home at night.
While the traffic was more than annoying, it also let me know that the value of my house would stay strong. Being within walking distance of the hospital and university made my property all the more valuable. And that will be true for the homeowners within walking distance of Wegmans, too.
All but one of the side streets had an alternate path, albeit circuitous, in and out of the neighborhood. For the one street that didn't, council included a provision to monitor the traffic count and install a traffic light, stop signs or other remedial action to make sure the neighborhood was not inaccessible during periods of heavy traffic.
Buying a house is the biggest financial investment many of us make. Knowing that the investment will hold its value or appreciate offers some comfort, maybe enough to offset the irritation of taking a different route in and out of the neighborhood during certain times of day.
— Nancy Oates