Bonnie Hauser, founder of Orange County Voice, shares her insight into factors that affect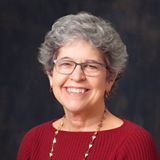 housing affordability:
Last month the N.C. General Assembly (NCGA) took away Orange County's authority to collect impact fees on new home construction. It was a low blow by Raleigh politicians but brings new insights into the important topic of affordability.
Thirty years ago, Orange County was authorized to collect impact fees to help fund new school construction. Over 30 years, Orange County collected about $45 million, or $1.5 million a year. The fees were used to help pay loans to build new schools like Northside Elementary.
Last year, the county commissioners started planning a new impact fee structure. They created new, lower fees for small luxury apartments and other units that likely wouldn't have school-age children, and increased fees for 3-bedroom or larger apartments and houses. Under the new structure, impact fees would have added up to $9,000 to the price of a new home in the Orange County school district; $18,000 for a new home in the Chapel Hill-Carrboro school district.
The fee was based on the size of a home not its price or location. Impact fees are waived for low-income housing such as homes built by Habitat for Humanity.
An outraged developer complained about the new fees to an NCGA member from another county, and the politics started. Now the fees are gone, and new homes could be a little more affordable especially for working families. After all, impact fees are passed through to buyers and renters and are in addition to land, permitting and building costs.
But these fees are a small part of the affordability picture in Orange County. There are high taxes and fees for Cadillac services that many of us don't need or will never use. Better public transportation would help for people who cannot afford cars. Then there are taxes.
Over the next few years, the county expects to increase taxes significantly in order to pay for the school bonds ($120 million) that voters approved last year. This has nothing to do with impact fees or the NCGA.
According to the county's financial advisers, under the current planning assumptions, county taxes could increase by 7.5 points to pay for the bonds. That's nearly 10% added to the county's tax rate of 83.77 points. Since the schools need a lot more than $120 million (the original estimate was $330 million), it's only the beginning. It's neither affordable nor sustainable, and no one is talking about it.
I doubt that the NCGA cares about affordability in Orange County — but we do. It might help if we all paid more attention to how services, taxes and fees affect working families, seniors and others who are struggling to make ends meet.
For more information on county impact fees, see: http://www.orangecountync.gov/departments/planning_and_inspections/Residential_and_Commercial_Building_Fees.pdf.
— Bonnie Hauser