Slow-news days have settled upon Chapel Hill, a lull before the storm of students arrives for the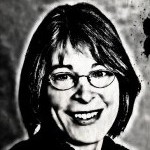 new academic year. But the retail world apparently didn't get the memo. Businesses are opening and closing around town. Here's what's been happening:
An "urban" Target opened in Carolina Square in late July. Its 21,000 square feet of shopping space caters to the student market, so of course it has a Starbuck's, a CVS pharmacy, grocery basics, dorm decor items, electronics and Carolina apparel. Customers may park in the multilevel deck behind the store.
Lotsa Stone Fired Pizza opened in August in the space that used to be Jasmin Mediterranean Café on the corner of W. Franklin and Columbia streets.
Trolly Stop Hot Dogs moved a couple blocks east to the former Bruegger's Bagels spot on W. Franklin Street.
The new buyers of The Carolina Coffee Shop include UNC soccer legend Heather O'Reilly and her husband, David Werry. Four of the five new owners are UNC alumni (and the fifth is married to one). The Werrys, along with partners Jeff Hortman and Clay and Sarada Schossow, plan to renovate the décor and the menu, and perhaps add outdoor seating, while retaining the 95-year-old coffee shop's ambience.
On campus, Barnes & Noble College took over Student Stores last year and now has finished renovating and rearranging its departments. The Bull's Head Bookshop has moved to the top floor and doubled its number of titles. A separate reading room overlooking the Pit will be a quiet space to read in front of an LED fireplace, except on game days, when it likely will attract ticketless fans to watch games on its large-screen TV. That busy space also made room for a post office, print shop, computer store and tech services, as well as a pharmacy operated by Campus Health Services. The middle floor has a café and UNC paraphernalia shop. Textbooks have been relegated to the ground floor.
Farther away from campus, One Fish Two Fish, a fast-casual restaurant, opened in the Carrboro Hampton Inn. A Hyatt Hotel in Southern Village now welcomes guests. Dunkin' Donuts opened a shop just down the block from the Siena Hotel on E. Franklin Street. On the other end of the spectrum, Living Kitchen, on the ground floor of Berkshire Apartments, opened with an all-plant, gluten- and dairy-free menu of organically grown fruits, nuts and vegetables.
Several businesses had left town by summer's end. Downtown, The Carolina Ale House closed in May. Old Chicago Pizza & Taproom closed in July, as did The Bookshop, which gave away all of its unsold inventory during its final few days — no dumpster-diving necessary. Chapel Hill Comics closed; Sweet Frog did, too, although the frozen yogurt shop hopes to reopen nearby. McAlister's Deli closed after several years on E. Franklin Street next to Linda's Bar. Khushi Salads & Wraps closed and was quickly replaced by Grk Yeero.
Elsewhere, TCBY shut down after more than a decade in Eastgate shopping center. In Carrboro, Bella's Cafe left E. Main Street after a three-year run.
— Nancy Oates