Alex Cabanes, the founder of SmartTransitFuture.org, has done in-depth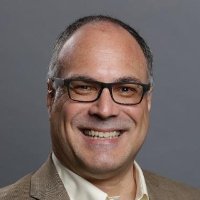 analysis of the proposed Durham-Orange Light Rail Transit project and has explored its implications and transit alternatives. He shares his insight into the latest plot twist of the DOLRT saga.
The Federal Transit Administration (FTA) approved moving the 17.7-mile light-rail project into the engineering phase — kind-of. In its letter to GoTriangle's general manager Jeff Mann, the FTA included the qualification in bold: "Please note that the President's Budget for FY 2018 proposes no funding for new projects, and thus GoTriangle acknowledges that it is undertaking the additional work at its own risk which may not receive Capital Investment Grants (Federal) funding."
The funding decision for Durham-Orange Light Rail will be made in 2020. At that time, GoTriangle will learn whether or not the project could receive 50 percent of the project's funding from the federal government. Maybe the FTA is hinting politely that funding prospects don't look good, but GoTriangle (and county commissioners) are missing the hint?
The qualified approval came with a project score of "medium," another red flag. For the FTA, "medium" is like a "C." It's the lowest acceptable rating for projects that compete for federal funding. Today all the projects in the FTA's engineering queue are rated as "high" or "medium-high." It's unclear what will be in the queue in 2020 — if there's a queue at all. The FTA's letter continues:
"The pre-award authority does not constitute any FTA commitment that future Federal funds will be approved for the Project or for any element of the Project."
This engineering phase is estimated to cost $70 million, which is in addition to the $30 million that has already been spent. That means $100 million of local taxpayer monies is being placed at risk. GoTriangle approved the $70 million engineering contract this spring, prior to hearing from FTA.
The entire project is estimated to cost $2.476 billion, plus nearly $900 million in interest through 2062 that is not covered by federal funding. The FTA letter fixes federal funding at a maximum of $1. 238 billion, if the project is approved in 2020.
Despite cautions from the FTA, GoTriangle and local leaders celebrated the news. The local press helped by reporting press releases instead of the facts. In the meantime, it's clear that GoTriangle is proceeding at the risk of Orange and Durham taxpayers, even though the prospects for future funding look dim.
The GoTriangle team will decide this week how to proceed — though it launched the $70 million engineering contract months ago. So once again, the public process is off the rails.
Here's the FTA's letter. What do you think? http://bit.ly/2vVSlIk