We walked to our downtown E. Franklin Street church Easter morning to avoid a lengthy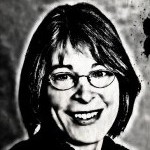 search for parking.
The Morehead lot fills up quickly, as does Lot 2 on the corner of E. Rosemary and Columbia streets on a typical Sunday morning. Sometimes the Wallace Deck has no room, either. Bub O'Malley's gravel lot used to serve as overflow parking, but now it posts "No Parking, Towing Enforced" signs every six feet. Although I know some of the town's "boutique" lots that often have space, they're all on the west end of downtown. By the time we drove there and walked back east, we might as well have walked from home.
The town recently added some spaces on the west end of downtown in a lot behind buildings on the south side of W. Franklin, accessible via Basnight Lane and S. Roberson. Even so, we have a deficit of some 250 spaces, and that has hampered growth. A proposed music venue, office and apartment project is on hold until the town can create sufficient parking spaces. The town's Land Use Management Ordinance does not require downtown property owners to provide any parking.
At the Town Council work session last week, we heard a proposal to add up to three levels of parking to the Wallace Deck, which would add 100 spaces per floor. The cost would be $2.4 million for one story and $8.4 million for three floors, the much higher price for three stories coming from the extra structural support needed to hold the weight of the two more levels of cars.
We previously had explored putting offices or apartments above the deck, but realized that we wouldn't have enough parking spaces to accommodate those new tenants.
Adding one more floor of parking seems the prudent choice. The deck needs a $1 million weather membrane that had been value-engineered out at construction and now has caught up with us. Adding a level of parking would eliminate the need for that work.
The spaces wouldn't pay for themselves until after the construction loan is paid off, but we need to support downtown businesses that have told us for years that potential customers stay away for want of a place to park.
Some folks have a theory that making it hard to drive or park will encourage people to walk, bike or take the bus. They forget that a third of our population is senior citizens, that grocery stores prefer a super-store model over building small neighborhood stores, that the majority of parents have tight schedules trying to balance work with children's activities, and that many people work hours beyond the bus schedule.
Back to that walk to church: We arrived sweaty and parched, our hair flecked with oak seeds, and mascara bleeding down my cheeks. Our fellow parishioners are a forgiving lot, but had we been going to a business meeting, walking or biking would have been impractical.
The town could add a penny to the Downtown Service District tax or raise the parking fee to $2 per hour from its current $1.50. Either way, we need to move forward with adding parking downtown where we can.
— Nancy Oates