Dream first; set your sights; then figure out what you have to do to get there.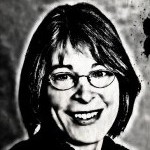 That philosophy has worked for me over the years, and town staff used it, too, last Saturday by hosting a charrette to find out what value taxpayers believe the 36-acre parcel we bought from the American Legion could add to our quality of life.
The charrette drew a wide cross-section of residents — families, young professionals, retirees and pickleballers — a surprisingly large crowd, given that the beautiful spring weather made it hard to stay inside. The charrette was billed as a drop-in session where people could stop by, see what was what, and add a sticky note of their ideas to the wall. However, many people stayed for hours, brainstorming and establishing priorities, sketching maps, and asking questions about what constraints might hamper their vision.
As the day progressed, it became abundantly clear that taxpayers want to use the land as a community gathering space. How that might look varied widely. Some maps showed a smorgasbord of options. Connectivity came through paved bike and walking trails. Some made room for a farmers market and food trucks. Many wanted a building that could be rented out at modest cost for weddings and meetings. Others wanted a building for dance classes (which requires special flooring) or volleyball tournaments.
Ideas for a skate park, an Olympic pool, basketball courts, competition-grade pickleball courts, picnic pavilions and toilets all made the wish list. The school board asked that the ball field be moved to the American Legion parcel to enable expanding Ephesus Elementary, which would share its parking in return and contribute to maintenance in return. Liberty Health offered to buy a section of land to create a graduated care community. No one left the 3-acre pond intact: It was relocated or made smaller or removed altogether. The natural wooded areas with the well-worn trails running through survived intact, for the most part.
Town staff agreed to research the nuts-and-bolts: How much parking would a park and community space like this require? What restrictions does the Research Conservation District impose? How much improvement to Legion Road would be needed to accommodate this destination spot? What did the engineering report say?
And, of course, how do we pay for all this? The town had cash-on-hand to make the first of three payments spread over three years. Bond money could be tapped for the second payment, if increased tax revenue from all the new apartments coming online is not as much as expected. And in three years, if tax revenue still falls short of expectations, the town could sell off a slice of land along Legion Road to make the final payment and put more toward hardscape.
Clearly, the infrastructure will have to be phased in, as it likely will cost more than the purchase price of the land. But from the enthusiasm and hope in the room Saturday, I'm confident we will find a way to turn this land into an area that serves all of us. We will find creative ways to turn our dreams into reality.
— Nancy Oates