Days after the Historic District Commission meeting last week, the unsettling exchanges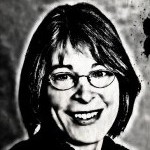 have stayed with me. Once again — and this happens routinely — an applicant requesting a Certificate of Approval treated the commissioners with disdain, as though they were something that must be scraped off the bottom of a shoe.
I've been to meetings of the Planning Commission and the Community Design Commission and observed applicants seek approvals with arrogance, the sort of Leona Helmsley "only the little people pay taxes" arrogance that sometimes accompanies those who did not grow up with wealth but see The Big Payoff almost within their grasp, or from those who are used to getting what they want without having to give in return. But I haven't heard there the dismissive tone, the outright rudeness, that the HDC encounters.
In the year and a season I've been the HDC liaison, my respect for the commissioners has grown. The board harbors extraordinary depth of expertise that covers architecture, engineering, landscaping, law, design, history, genealogy and a love of historic buildings. All members live in a historic district or have in the past. Most bring a career's worth of experience to their deliberations.
The state offers no protection for historic structures. If the HDC denies a property owner's request to demolish a historic house, the owner can simply wait a year and then tear the building down. The commission tries to find a balance between allowing new owners to enlarge historic houses and preventing a historic neighborhood from becoming a row of McMansions.
And for this, these commissioners who volunteer their time and expertise are verbally spat upon, yelled and cursed at, and threatened with lawsuits. The town has hired a lawyer to attend each meeting and advise the board and has added extra staff for ballast.
But the most direct solution would be for applicants to treat the commissioners with common courtesy.
The obnoxious applicant last week was before the commission because he had purchased a house in a historic district and commenced renovating it without approval. He demolished a historic fieldstone wall, and town staff were working with him to enable him to avoid fines. Rather than start with an apology and an explanation of what he wanted to do, he took a combative stance, laced with passive-aggressive eye-rolling, deep sighs and calling one commissioner by a diminutive name, though everyone's nameplate was clearly visible.
The commissioners showed admirable professionalism, granting him permission for some work and explaining what additional information they would need from him before ruling on the remaining renovations. The applicant's lawyer followed him out of the room. I only hope she schooled him on the basics of social commerce to prepare him for his return appearance.
I extend my thanks and admiration to the commissioners, for their patience and forbearance and willingness to return for the next meeting prepared to give everyone a fresh start.
— Nancy Oates