Whether the Confederate flag symbolizes racial oppression or Southern pride may hinge on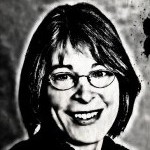 the difference between desegregation and integration.
A group of parents has asked the Orange County Board of Education to ban images of the Confederate flag, calling it a racially inflammatory symbol that disrupts learning. So far, the board has remained as silent as the statue of Sam on the UNC campus.
At the school board's Feb. 27 meeting, parents plan to ask that the matter be slated for the board's agenda in the near future so that the issue can be discussed and the board can explain its stance. Community members have tried to make themselves heard at prior board meetings but have been unsuccessful.
On one occasion when several people planned to speak during the public comment period, the board moved up the meeting time by a half hour with insufficient notice. When parents arrived to speak, they were too late. At the Feb. 13 meeting, community members wishing to speak on the topic were locked out. The sign-up sheet was set up outside the building; those wanting to speak on innocuous topics such as the spelling bee were escorted in through another door.
For years, the Orange County school board had a dress code that banned "racially inflammatory" attire. But last March, the board deleted that phrase with no explanation.
The N.C. Division of Sons of Confederate Veterans charged the N.C. chapter of the NAACP of waging a "campaign of willful ignorance and race baiting" for siding with parents who want the Confederate flag kept out off school grounds. The Hate-Free Schools Coalition took a more measured tone, acknowledging that not everyone who has a Confederate flag is an extremist or racist, while pointing out that the flag triggers anxiety in some students of color who wonder whether those flag-displaying classmates — or teachers — "would prefer for [minority students] not to be there."
That alone should be enough for the school board to ban the flag. They don't call the elementary, middle and high school days "the formative years" for nothing. Children are solidifying their sense of self and place in the world. Do they see themselves as capable and valued in the school setting that comprises the majority of their waking hours? Or do they try to form their identity under the weight of school authorities who sanction the belief that people of color should be nothing more than chattel?
Did North Carolina schools truly integrate black culture and white culture? Or did schools simply desegregate, allowing black students into a white world, expecting them to navigate white privilege that does not respect black society?
At the college level, the flag would be a free speech issue. But not with children younger than that. It is the job of all elected officials, all adults, to let children come into their own in a world that treats every one of them with equal value.
The meeting will be at 7 p.m. on Feb. 27, at A.L. Stanback Middle School, 3700 N.C. 86 South, just north of New Hope Church Road.
— Nancy Oates