If anything could sway me toward taking on the crushing debt of the Durham-Orange County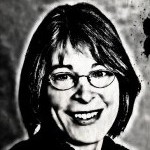 Light Rail it would be the promise of getting some affordable housing in return. And sure enough, in its presentation about planning DOLRT stations, GoTriangle reps dangled that yarn ball before Town Council — including affordable housing in the mix of luxury rentals, retail shops and office space.
Forget that every developer except one (Epcon Communities, builder of the Courtyards at Homestead) has said that it "can't make the numbers work" to include affordable units alongside its market rate ones.
Forget that three of the five stations in Orange County are on land belonging to UNC, and Chapel Hill has no say on what goes there. A fourth station is on land that is completely built out already.
The GoTriangle reps at the Feb. 13 Town Council meeting pushed forth the notion that the developers who have bought up the prime greenfield real estate along the DOLRT line would be happy to build affordable rentals within walking distance of the light rail stops.
Until council member Jessica Anderson noted that developers likely would not provide this housing as a gift. Would the town have to subsidize these units, she asked. The GoTriangle rep shifted his weight self-consciously and admitted, "That's usually how it works."
So, Anderson continued, in addition to finding money for the DOLRT's growing budget, Orange County taxpayers would have to fork over millions of dollars more for affordable housing units? "Yes," the GoTriangle rep conceded.
That got me thinking about what we could do if we weren't locked into essentially a 50-year mortgage to repay $2.5 billion for light rail.
Last fall, a consultant we hired identified about $100 million in affordable housing need, which we considered an impossible amount. At the Feb. 13 meeting, a community member laid out an extended Bus Rapid Transit plan that would serve almost all of the areas where UNC says its hospital and university employees live. That plan would cost less than $1 billion.
GoTriangle said it was asking the Orange County commissioners to delay its up-or-down vote on DOLRT until June. But GoTriangle plans to start the $70 million engineering phase in April. GoTriangle's argument in December at the joint boards and commissions meeting was that if county commissioners pulled the plug on DOLRT, taxpayers would forfeit the chance that the federal government would reimburse the county for the $30 million we have spent so far. With Donald Trump's government by fiat, there is no guarantee we would be reimbursed at all, much less for $100 million, the accrued amount if we proceed with engineering. (The engineering contract can be terminated at any time without penalty.)
We have a vision for Chapel Hill, which includes "A Place for Everyone." When enacting that vision has been stymied, it is usually because of lack of money. Proceeding with DOLRT could sidetrack us permanently from becoming the town we want to be.
— Nancy Oates