Town Council gave the Chapel Hill-Carrboro City Schools a gift last week. But school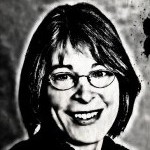 board members, perhaps dismayed that they didn't get what they came for, may not have noticed what they got instead.
The school board has proposed expanding the existing building at Lincoln Center to centralize preschool classes now spread out across the district and building a new facility for Phoenix Academy, the high school for students who thrive under specialized attention. To accomplish this, the board needs Town Council to rezone the 12.6-acre parcel from Residential-3 to Office/Institutional-1-Conditional, and approve a Special Use Permit.
In the rezoning public hearing, council members raised some concerns, particularly about traffic during the dropoff and pickup hours spilling out onto Merritt Mill Road and causing rush-hour backups. The discussion evolved into diversity issues, how families without a car would be affected and which families are given top priority in getting in to preschool. We also learned more about the success of Phoenix Academy.
As the night wore on, it became clear that council did not yet have enough answers to vote on the SUP, so we continued the public hearing until March 13. Not wanting to send the school board away empty-handed, we did vote to approve the rezoning to O/I-1-C.
The new zoning remains in effect for a year. If council does not approve an SUP by then, the zoning reverts to its former R-3 category.
Even with that expiration date built in, I had to overcome my misgivings about approving a rezoning without an SUP. Several years ago, a former neighbor of mine wanted to sell the acreage around her house to have money for her retirement. She worked out a lovely small subdivision plan with a developer who said he would buy the land if she got it rezoned. She did but did not apply for an SUP for the plan. Once the rezoning went through, the developer bought the land from her and immediately flipped it to another developer who built the maximum allowable square footage in the form of student rentals. My neighbor lived out her Golden Years in a student ghetto.
Certainly the school board would never abuse a similar opportunity. The board has a plan that has been in the works for a while. Still, council gave the board another option to tuck in its back pocket.
Developers would pay handsomely for nearly 13 acres of buildable land already zoned for high density so close to downtown. Last year, Woodfield developers offered $11 million for the 36-acre American Legion property, only about two-thirds of which could be built on, even knowing they would have to go through the lengthy rezoning and SUP process, not to mention land remediation.
With a multi-million-dollar sale, the school board could renovate the existing preschool spaces, rent office space for the Lincoln Center administrative staff and still have money to find new space for Phoenix Academy.
It may not be what the school board had in mind. But having another option never hurts.
— Nancy Oates