A friend looked over GoTriangle's newest plan to pay for the ever-escalating cost of the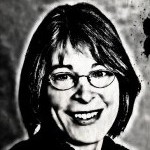 Durham-Orange Light Rail and said Pete Seeger had it right: "We're waist deep in the Big Muddy, and the big fool says to push on."
Seeger's ballad tells the story of an Army captain leading his platoon to cross a river without realizing that the river at that point is much deeper than when he crossed it upstream. After GoTriangle's gleeful announcement last week that it had found a way to pay for the additional $254 million shortfall by extending the financing another eight years, I can see why "Waist Deep in the Big Muddy" came to mind.
The total cost for DO-LRT has ballooned to $2.5 billion, up from the $1.8 billion a few months ago, in part because GoTriangle wisely is reporting the figures to reflect inflation. But to blithely imply that the overage has gone away because instead of paying a lump sum taxpayers will finance the amount for eight years is the sort of mindset that caused the economic implosion of 2008.
Missing from the discussion is how the counties are going to pay for an additional eight years of crushing debt. That's not GoTriangle's problem. The regional transit entity is raking in $700,000 per month as long as the DO-LRT notion stays alive, and that figure will rise once the engineering studies begin next month.
Chapel Hill is making plans for Bus Rapid Transit and will be competing for dollars from some of the same funding pots as DO-LRT — half-cent transit sales tax, vehicle registration fees and rental car taxes. The town expects UNC to share the cost of BRT. Will the tight-fisted state legislature, which contributes the bulk of UNC's funding, factor in paying for DO-LRT for an additional eight years?
The new plan also erases the decision points about whether to continue into this morass of debt. When the Orange County Commissioners met in early December, the plan was that they would decide in April whether to proceed with the engineering studies. Now GoTriangle says it will start those studies in February, since it doesn't have to wait for the counties to come up with the cash. That comes with a $70 million price tag. We've already heard GoTriangle say that having spent $700,000 a month for the past three years, the money would be wasted if we turned back now.
Waist deep in the Big Muddy? Or waste deep?
— Nancy Oates