My husband and I gave each other matching colds for Christmas this year, not the gifts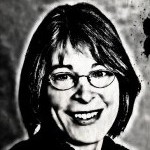 we had intended, but a result of getting out and into the community more than I have in years past. When it comes to germs, especially in the holiday season, I've tried not to give back. And that means striking a balance between staying home from community events and risk people thinking I don't care, or shaking hands and hoping I'm not still contagious.
Showing up and not shaking hands, however well-intentioned, is not an option for an elected official.
During my quarantine, I've had time to reflect on other times council members have had to find balance. The Ephesus-Fordham redevelopment offers a case study in unintended consequences and the need to find the sweet spot of a well-functioning community.
A prior council voted to allow by-right high-density development in an existing commercial area. The hope was to encourage greater commercial development, something the town desperately needs to offset its 85% residential tax base. But that council didn't think through the need to add restrictions that would shape the commercial development the town envisioned. As a result, many independent retail businesses were run out of town and replaced by more residential units.
What was once a thriving small-business enclave that served nearby middle-class and working-class residents has been eliminated, replaced by apartments with rents higher than can be afforded by most jobs in Chapel Hill. Now Ram Development, having sold the commercial areas of 140 West, has plans to raze more commercial buildings and replace them with luxury apartments, in a flood plain, no less.
Residents and advisory boards tried to make the best of it, opening staff to the idea of turning strips of land flanking Booker Creek into usable greenspace and working with town staff to come up with guidelines to create a walkable retail and office center. But developers of chain stores and luxury apartments leaned hard on town staff to ignore the advice of the design consultant taxpayers hired and instead push for guidelines that would make it easier to turn Ephesus-Fordham into the strip-mall mess built in the New Hope Commons area along U.S. 15-501 in Durham.
The Community Prosperity Committee, now renamed Economic Sustainability – a subtle shift that supplants the good of the community with revenue generation at any cost – has been looking at ways to attract high-paying jobs to Chapel Hill to bring in residents who can afford the tsunami of pricey apartments and perhaps stave off our town becoming irrevocably a bedroom community.
Trying to find that balance involves tradeoffs. Will we be able to attract those high-paying jobs without having to buy them through incentives? Will we be able to persuade developers to build the office space that those high-paying businesses need? Or is asking a developer to shave off a bit of profit for the good of the community like asking an elected official to come to an event and not shake hands?
In 2017, let's make choices that improve the health of Chapel Hill.
— Nancy Oates