Chapel Hill's town manager Roger Stancil nailed it in his remarks at the close of the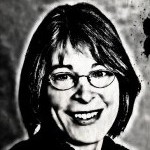 town employees' celebration of Martin Luther King Jr. Day. The event took place at Hargraves Center just before lunch last Friday. The program included a dramatic re-enactment of Rosa Park's story, starring Myra Evans of Parking Services; a musical number with soloist Ran Northam of Communications; and portions of Dr. King's "I Have a Dream" speech channeled by Tom Clark of Human Resources.
After the cash prizes had been handed out for the winners of the poetry contest, Stancil and deputy town manager Flo Miller thanked three former town employees — Fred Battle, Maggie Burnett and Bruce Heflin — who, in 1997, started the tradition of an employee celebration of the holiday. Then Stancil had the last word.
He told the audience that the best way to honor Dr. King was to identify your dream clearly, then begin to make it happen. He talked about the town's values of RESPECT — Responsibility, Equity, Safety, Professionalism, Ethics, Communication and Teamwork — and how leadership comes from living one's values.
Those words could not have come at a better time. During a week that included President-elect Donald Trump's first press conference, snippets from the confirmation hearings of proposed Cabinet members, and Congress calling a midnight session to sneak through the first steps of dismantling health care for millions who can least afford it, leadership had hit an all-time low.
What I heard and experienced at events over MLK Jr. weekend, beginning with the employees' celebration, gave me hope.
To be a force of change in the world doesn't require organizing and leading marches or delivering sermons to thousands of people. Any and all of us can be leaders — even those of us who are introverts — by virtue of how we live our lives and show respect for one another. Speak up when you see an injustice; offer kindness without expecting anything in return.
Council members received a request from a community member asking that Inauguration Day be declared a day of mourning. Instead, Mayor Hemminger will ask council to join her in proclaiming Jan. 20, 2017, to be a Day of Kindness and Respect.
Maybe for some of us it will be the first day of a new habit, and together we can lead a quiet revolution of justice and mercy. That's my dream. What's yours?
— Nancy Oates