The gifts have been unwrapped; the holiday feast reduced to leftovers. But I hope the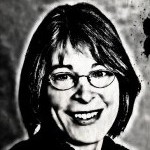 warmth and joy and generosity of the season have stayed with you. If you need a booster shot of Christmas spirit — especially if the past several months of the presidential campaign and the past several days of the N.C. Legislature's sore-loser shenanigans have taken a toll on you — take a look at Christmas lights, which likely will be twinkling all week long.
This year I needed what I call my comfort lights — my Top 3 favorite displays — and I was relieved to find that all three were lit again this year.
I started with my former neighborhood, Old Forest Creek, off Piney Mountain Road. The house on the corner of Old Forest Creek and Old Forest Creek has a terraced landscape, and lights drip from every level, giving the impression of a giant birthday cake. Phalanxes of candy canes and lollipops that change color add to the decorations, and colored balls of light hang from the branches of leafless trees. Drive around the Old Forest Creek circle for more displays, including one house that has twinkly lights splattered all across its front face and vertical strands spiking into thin air. Don't overlook the cul-de-sacs.
Next, we went to my all-time favorite, a tree in Chandler's Green that has wrapped every twig in red lights. Turn onto Sweeten Creek Drive from Sunrise Road, and the explosion of color is in front of the second house on the right. Mosey along Sweeten Creek, even after it turns into Perry Creek Drive for display after display of holiday lights. Those folks know how to use electricity for the benefit of all of us.
Just south of Hillsborough on N.C. 86 North, a house on the west side of the highway has a collection of lights that grows every year. I couldn't tell whether the Santas outnumbered the Christmas trees, but the acreage has plenty of room for them to cavort with snowmen, candy canes and the major players in a nativity scene under the Star of Bethlehem. In the center of it all is a glowing message: Peace on Earth.
And because this time of year tends to yield some unexpected gift, we drove to the south end of Chapel Hill where one of our group had come across what will become a new favorite for us. On Old Lystra Road, just south of Mount Carmel Church Road, a tree worthy of the White House lawn stood dusted in white lights, with a glowing snowball at its peak.
Keep the holiday spirit alight within you all year long. We're all going to need it.
— Nancy Oates