When it comes to charitable giving, I wish "deep pockets" meant "bottomless resources." But in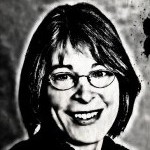 reality, people and organizations have a finite amount of money they make available to donate to nonprofits. Competition for those dollars is fierce, as you may have guessed by the number of solicitations you have received in the past several weeks.
Now just in time to take advantage of the holiday spirit of giving, comes GoTriangle announcing a nonprofit foundation to reduce the $254 million shortfall for the Durham-Orange Light Rail Transit.
The price tag for the 17-mile DOLRT that will connect UNC with Duke and now N.C. Central universities has risen to nearly $2 billion at the same time the state legislature has reduced the amount of money it will contribute and the federal government has slowed its rate of reimbursement (making Orange and Durham counties carry debt longer).
I'm not a fan of the DOLRT route. It will increase traffic because all of the new apartment complexes that will be built along the corridor. The UNC, Duke and NCCU faculty, staff and students who would be most helped by a train won't be able to afford the rent in what will be pricey new housing. and those who will live in the new units will drive their cars for everything except their commute to work. Light rail would serve the community better if it ran along the already traffic-clogged U.S. 15-501, or from Chatham Park to campus, or to RDU or RTP.
Setting up a nonprofit foundation where donors may write off their contributions on their taxes raises that benefit almost to the level of boondoggle. I recall when some town residents asked the town to set up such a vehicle to help community members buy the American Legion property. Naysayers scoffed at the notion of raising a good portion of the $9 million asking price.
Would developers be more generous? Think how most have balked at meeting the Inclusionary Zoning Ordinance, saying "the numbers don't work" for them to provide affordable units. So far, only Epcon Communities has met the requirements, paying about $900,000 as payment in lieu.
But let's say GoTriangle's foundation succeeds in raising that kind of cash. GoTriangle would have another $9 million to put toward the $254 million deficit.
With that same $9 million, local charities could do so much toward chipping away at some of our societal ills. Before you write a fat check to GoTriangle, check out what these local nonprofits do:
CASA, casanc.org
Community Home Trust, communityhometrust.org
EmPowerment, empowermentinc-nc.org
Habitat for Humanity, orangehabitat.org
IFC Community Kitchen, ifcweb.org
Table, tablenc.org
Happy holidays to you and yours, and our entire community.
— Nancy Oates