I've never been one to turn down free money, so when Chapel Hill Public Library director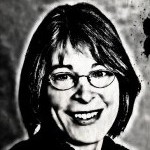 Susan Brown proposed changing the library's Internet policy to block access to certain sites in exchange for becoming eligible for spending federal grants on technology, the tradeoff seemed reasonable. But she took ill the day she was to present the idea to Town Council, and the item had to be postponed until January.
The delay has allowed time for more questions to surface and congeal into a moral dilemma.
The library recommends using software to block access to website content that is obscene, harmful to minors or illegal (such as child pornography sites, and I'm concerned about what kind of Google ads will appear on my computer now that I've searched to learn whether those sites are illegal). At present, the library offers uncensored access to the Internet throughout the building, and this renders the town ineligible to spend some $235,000 in federal funds it has received in the past year on buying technology that could connect to the Internet because the policy does not comply with the Children's Internet Protection Act (CIPA).
Council last reviewed the library's Internet policy in 2004 and opted for the unfiltered access it enjoys today.
But the flip side of that freedom means that kids who are closely supervised at home may be able to use the library computers to view content their parents would rather they not see. Librarians have to make those judgment calls and be the enforcers. The ick factor kicks in when librarians have to "intervene" with adult patrons who view inappropriate sites.
From that perspective, investing in blocking software makes sense. But what about the teenager who wants to find out about sexually transmitted diseases or pregnancy or homosexuality and can't do so on the family computer at home, nor the school computer? What about adults who may not have access to a home computer but want to learn about erectile dysfunction or breastfeeding? Would those sites be blocked?
And what about Chapel Hill's reputation as a liberal bubble?
Providing library staff are healthy, the matter will come back to council at the first business meeting in January. Brown and her staff will be available to answer questions such as: How frequently do librarians have to "intervene" with a child or adult patron? Who decides what content should be blocked? Would a library staff member be able to tweak the software to block content the staff member finds objectionable based on political or religious beliefs?
The issue deserves careful thought. Is the price we have to pay for free money worth it?
— Nancy Oates