Chapel Hill's parking problem extends beyond where to put your car when you go downtown.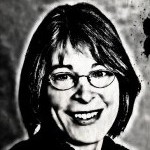 A truly vibrant downtown needs spots for pedestrians to park their bodies when they are fatigued or simply want to people watch or absorb the ambience.
Last Tuesday, University of Kentucky Professor Ned Crankshaw came to town and shared some ideas for how to make downtown "stickier." Crankshaw, chair of UK's landscape architecture department, specializes in historic landscapes and urban design in historic districts. He wrote the 2008 Island Press book Creating Vibrant Public Spaces: Streetscape Design in Commercial and Historic Districts. Invited by the Chapel Hill Alliance for a Livable Town, Crankshaw engaged with dozens of residents, including advisory board members and commissioners.
The town recently hired an urban design consultant to work with the public to produce new design guidelines for downtown. The town has come up with multiple plans for downtown in the past half-dozen or so years, such as the 2009 Streetscape Plan, the Chapel Hill 2020 Draft Downtown Plan, Downtown Imagined and the Chapel Hill 2020 Downtown Work Plan. Each charts a somewhat different future for downtown.
Although the Community Design Commission has oversight review of all new development, the town has no design guidelines — not any with teeth, anyhow. The town's most recent design guidelines, from 18 years ago, are more like "gentle suggestions," Crankshaw said, and that hampers shaping the town into the kind of place we want it to be. The better we can articulate what we want our downtown to look and function like, the more likely we are to succeed in crafting guidelines that will result in that vision.
Crankshaw recommended setting our priorities as life, space, then buildings. That is, first think about how people will live and function in the downtown area. From that will follow the kinds of spaces we need, and that will inform the buildings we need. "Good design doesn't make activity happen," he said, which is why good designers don't start with buildings, they begin with the life that happens.
He offered several suggestions for designing for that life and for constructing inexpensive community spaces. For instance, cultivate social seating arrangements perpendicular to each other, so people can face one another naturally. Seating goes beyond benches to include wide, seat-high ledges around planters that people can perch on. Give some thought to thermal comfort, that is, sun and shade. Make room for food, and places for people to eat outside.
Although public spaces are extensions of the street, pedestrians need identifiable space and want to be protected from traffic. This can be accomplished through parallel parking or a row of trees or planters.
Crankshaw differentiated standards, which are easy to measure and hard to change, from guidelines, which are flexible but yield uncertain outcomes. He emphasized that guidelines should not "dull things down."
A vibrant downtown needs spaces for people who spend money and those who don't, he said. Create a mix of spaces for children, some traditional green commons and a plaza with pizazz. Create space for people with different motivations to come downtown and "park." That diversity, that life, will draw the vibrancy we want downtown, far more than the style and height of the buildings.
— Nancy Oates