The racial equity workshop I signed up for couldn't have come at a better time — two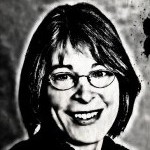 days after the American people elected a president who campaigned to deport a large chunk of the workforce because of their ethnicity and to close our borders to Muslims and non-white refugees.
For the most part, the workshop participants were self-selected and predominated by people who recognized the problem of both blatant and insidious discrimination. The two-day workshop was a safe haven from the smirking, gloating president-elect and his supporters, and the open bigotry, misogyny and hatred his election uncorked.
The workshop differed from other racial equity training I'd taken previously in that this one focused on race as a social construct: Who defines "white" and why, and how?
The workshop trainers took a historical approach and emphasized the role wealth played in oppression and suppression. The law delineating the fraction of non-white blood someone could have and still be defined as white originated from the desire to protect the status of the progeny of English settler John Rolfe and Pocahontas, the daughter of Chief Powhatan.
The trainers explained how, in the 1930s, U.S. residents of India heritage were declared non-white and lost protections and property. As the trainers went through the policies instituted to drive a wedge between races — Jim Crow laws, separate-but-equal practices, black voter suppression methods — it became uncomfortably clear how much discrimination is still alive and functioning in the U.S. today.
To help us understand the impact of institutional racism, the trainers used the analogy of joining a Monopoly game two hours into it. Although all players get the same amount of money to start and the same payday each time they pass go, the late-comers are at a disadvantage. They have not had time to accumulate wealth. Broadway and Park Place have been acquired; even Baltic Avenue has a hotel and charges all who land on it $450 a pop.
As the workshop drew to a close, the trainers asked participants to reflect on what they had learned and how that knowledge had changed them. Fear and anxiety dominated as participants anticipated what life would be like in the climate of hatred that had become socially acceptable beginning Nov. 9.
The trainers offered no to-do list for redemption. Instead, they left us to stew in the knowledge of how divisive tactics had been used in America for generations to weaken our society and keep power and wealth in the hands of a select few. Maybe that knowledge will change us and shape what we do. "Stronger together" can become a way of life.
— Nancy Oates