We saw on Nov. 8 the depth of the frustration of white working-class voters. Many feel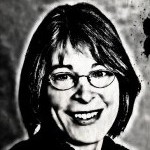 left out of the nation's economic recovery and are fed up with subsidizing the lifestyle of the upwardly mobile. What lessons did Orange County commissioners learn from the recent national election? We'll see perhaps as early as Dec. 5, when commissioners are expected to vote on whether to move forward to the next phase of work and expenditures for the proposed Durham-Orange Light Rail Transit.
At the Nov. 17 Assembly of Governments meeting, GoTriangle pleaded its case to move to the engineering phase of the rail line that will connect UNC to Duke and cost at least $1.8 billion. GoTriangle's latest plan extends the 17-mile line an extra three-fifths of a mile to include a stop at N.C. Central University, a smart move, given how much that could potentially increase ridership. Durham Tech is about a mile and a half farther out. GoTriangle's website does not show the cost of the extension.
Cost was the main focus of GoTriangle's presentation last Thursday, because the state initially had committed to pay 25% of the cost but now has capped its contribution at 10%. That creates a $240 million funding gap. And the federal government, still willing to reimburse GoTriangle for half the cost, has slowed its rate of reimbursement from $125 million annually to $100 million, which means the county will have to carry more debt longer.
To fill these gaps, Orange County is being asked to kick in $4 million a year, and Durham $13.4 million, to make up the shortfall. Since the ½-cent sales tax hike that Orange voters approved for transit contributes about $5 million a year, the changes nearly double Orange County's financial commitment to light rail.
GoTriangle rummaged under the couch cushions to make up the shortfall. It formed a consortium of developers and politicians to get money from universities and other places. GoTriangle also is asking the MPO (Metropolitan Planning Organization) to contribute an extra $2 million a year. That money would have to be reallocated from plans for it to be spent on things like parks and greenways, bike and pedestrian improvements, and bridges and roadways.
Even so, we are looking at a tax increase county-wide, including folks in rural part sof the county who live on a tight budget and likely wouldn't use light rail. The tax increase, along with expected increases from the new school and housing bonds, and solid waste and other fees, would increase property tax bills about 10%.
All of this to save 17,000 car trips a day, about the same increase in traffic that Obey Creek (now South Creek) will bring, a number that council members at the time shrugged off in approving development at Obey Creek.
Bus Rapid Transit could provide the same solution for a much lower price — 20 miles of BRT would cost less than $350 million. And if electric buses were used, it would offer a clean energy option as well.
But buses don't have the cachet of a train, and likely would be less effective in luring well-paid hospital and university commuters out of their cars. Instead, we expect rural residents to pay for the lifestyle amenities of a select few urbanites. No wonder the working class rose up with such vengeance during this last election.
— Nancy Oates