Heaven help us, we have elected a hatemonger as our next president.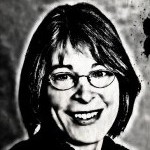 The day before the election, I accompanied some foreign journalists, many of them from the Asia Pacific, to a Donald Trump rally in Raleigh. It felt like we were on a movie set for a gladiator film. With lies and innuendo, Trump kept the crowd in a frenzy, and anytime they settled down, he'd shout out, "Emails!" and the crowd would start hollering, "Lock her up! Lock her up!" He'd mention immigration, and the crowd would scream, "Build a wall! Build a wall!"
The homemade signs the nearly all-white crowd waved triumphantly were crude. A dark-skinned reporter from Papua New Guinea I stood next to — who was thoroughly patted down and wanded by security while the rest of the whites and Asians in our group were motioned through — admitted he felt uncomfortable, not only because he was one of only three people of color in Dorton Arena, but, as he pointed out, "I was standing between two white women who were not cheering."
As the crowd roared with bloodlust when Trump disparaged China, the Asian women, in particular, felt uneasy. All of us did as he taunted the "dishonest media." The New Guinean said that in some areas of his country, no elections are won without money and guns. It seems we in the U.S. are moving in that direction.
At one point Trump told the crowd, in urging them to vote the next day, "You have one day before all the dreams you've ever dreamed come true." Who can top that? Not Hillary Clinton. All she had was truth, compassion, and the experience to make good policy that would help those working class Americans who were hurting.
With a Republican president working with a Republican-controlled Congress to appoint ultra-conservative Supreme Court justices, we no longer have the three-pronged checks and balances our founding fathers set up. He can dismantle the hard-won progress President Obama has made in the past eight years.
While that may not have a devastating effect on my day-to-day life, Trump's misogyny, bigotry and disdain for immigrants, veterans and the disabled left me feeling sucker-punched. Clinton took it all and deflected it with dignity and aplomb, and if this were a movie, she would have prevailed.
Instead, we got real life. It's up to us to rewrite the ending. No matter what laws Trump annihilates, he can't take away our dignity or compassion. No matter how vilely he berates any demographic we identify with, he can't silence our voice.
We can't undo what voters who make me feel ashamed to be an American have done. We can shore up our own community by building an inclusive town safe for people of all wealth levels, skin colors and faiths. Through that commitment and by acting with integrity, we can claim victory.
— Nancy Oates