At last week's Town Council meeting, a council member likened Chapel Hill giving Wegmans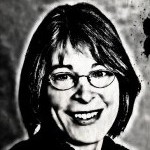 an incentive to locate here as "being the first girl to put out."
Many in the community seem to agree. I see it as a risk-free way to show companies that Chapel Hill is serious about being open for business.
One community member expressed concern that Wegmans was expanding too fast and, like Southern Season, was at risk for bankruptcy. But the way the incentive is structured, we pay nothing until we receive the tax revenue from Wegmans first. If Wegmans goes under, it is left with an empty building to sell, one that would hold more appeal to a light manufacturer or wet lab than to a luxury apartment developer. We have essentially secured that parcel as a revenue producer.
Others rued what we could do with the $2 million we've agreed to grant back to the county. The reality is we're competing against Durham, which has more and cheaper land. Our few remaining parcels are being snapped up by luxury apartment builders who can pay high prices because of the high profit they make.
Still others worried that Wegmans would hurt longtime businesses like Harris Teeter and Whole Foods. Both grocery chains are adept at dealing with market competition and have thrived. And if Wegmans opens in Durham, we'll lose Chapel Hill shoppers across the county line. Rest assured, I'm not tossing out my VIC card.
Granted, our negotiations showed our inexperience. We didn't know going into the negotiations whether Wegmans typically receives incentives. The grocer's reps said they are turned down more often than not, but incentives aren't unprecedented in areas that have some challenges, as the need for soil remediation on the Performance Auto site presents. I don't know, though I hope the negotiators did, whether Performance factored that expense into its asking price.
Wegmans claimed to be looking at sites in Durham. I hope that those negotiating on taxpayers' behalf checked with Durham's economic development officer to verify that. We also didn't know going into the negotiations that 30% of the jobs Wegmans will bring to the area pay minimum wage.
The council's Community Prosperity Committee (join us at the library at 8 a.m. the first Friday of each month) has pledged to come up with benchmarks for what could trigger the council considering an incentive in the future.
In recent years council has gained a reputation as a pushover among developers of luxury apartment buildings, which produce little net revenue. Clearly, we need to change that perception, but not at any cost. From the Wegmans offer, we learned the questions to ask, and the next time a business asks for an incentive, we'll have a template in place that spells out what the town expects to get in return.
I believe the benefit taxpayers will see from Wegmans will outweigh the incentive we've agreed to grant back. And council has learned valuable lessons from the experience.
— Nancy Oates