It was a dark and stormy night for affordable housing last Monday. At the Oct. 10 Town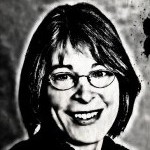 Council meeting, we had two opportunities to take meaningful steps to increase the supply of affordable housing, and a majority on council squandered them both.
Early on in the meeting, a council member put forth a resolution urging voters to vote in favor of two county bonds on the Nov. 8 ballot: $120 million for school repairs and $5 million for affordable housing. As I wrote last week, the county has no plan on how to use its affordable housing money, leaving it vulnerable to being dribbled away on stopgap measures. I asked that the resolution be amended to add urging county commissioners to come up with a plan. I got no takers.
To add to that discouraging response, Orange County commissioner Penny Rich emailed council members a copy of the county's policy paper on affordable housing the next day, claiming that was the county's plan. Nowhere among the report's 239 pages was a plan to spend the bond money. To know that one of the people involved in deciding what to do with so much money doesn't understand the difference between a policy paper and a spending plan was all the more disheartening.
Politicians drag the big-eyed puppy of affordable housing into photos to make themselves look good. And admittedly, with reporters and tweeters in the audience, it would be politically risky to appear at all critical of the bond. But if we had pushed for a plan, it could have been affordable housing's Colin Kaepernick moment, focusing a spotlight on long-ignored problems by refusing to go along with tradition, and maybe being an impetus for change.
Instead, council played it safe, 7-1 in favor of no plan.
We ended the night with Carraway Village developer Northwood Ravin bringing us a tepid proposal for affordable housing, and we made it worse. Northwood Ravin offered to build 50 units of affordable housing amidst its luxury apartment and commercial destination complex, providing it could get tax credits or other outside funding within four years. If it hadn't built the housing by the end of 10 years, the town could buy an acre of land for $1 and build it ourselves.
But by negotiating from the dais — we lose every time we do — we gave the developer nine years to find funding and obtain a building permit. If those conditions are met, the town has no contractual leverage to buy the land at year 10, even if no units have been built. And we set no time limit for when the apartments had to be ready for tenants.
Meanwhile, luxury apartments spring up around town like so many wild onions. And council members shrug, shifting the affordable housing crisis to someone else.
— Nancy Oates